IMF Executive Board Completes Fifth Review Under the Policy Support Instrument for Rwanda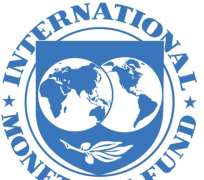 KIGALI, Rwanda, November 29, 2012/African Press Organization (APO)/ -- The Executive Board of the International Monetary Fund (IMF) completed today the fifth review under a three-year Policy Support Instrument (PSI) for Rwanda. In completing the review, the Board approved a waiver of nonobservance of the quantitative assessment criterion on net domestic financing (NDF).
The Executive Board approved a three-year PSI for Rwanda on June 16, 2010 (see Press Release No. 10/247). The IMF's framework for PSIs is designed for low-income countries that may not need, or want, IMF financial assistance, but still seek IMF advice, monitoring and endorsement of their policies. PSIs are voluntary and demand driven (see Public Information Notice No. 05/145.)
Following the Executive Board's discussion on Rwanda, Mr. Naoyuki Shinohara, Deputy Managing Director and Acting Chair, stated:
"The Rwandan authorities are to be commended for their satisfactory implementation of the economic program supported by the Policy Support Instrument, carried out against a challenging global economic environment. Economic growth has continued to be strong, inflation remains contained, and poverty has further declined.
"Fiscal and monetary policies remain appropriate. Delays in budget support have required postponing some government spending, and fiscal policy during the remainder of the fiscal year will need to be carefully executed to minimize recourse to domestic bank financing and avoid crowding out the private sector. Meanwhile, the central bank has appropriately tightened the monetary stance to slow credit growth and mitigate exchange rate and inflation pressures.
"Strengthening the domestic revenue base and public financial management are important objectives, including for reducing aid dependency. The recommendations of a recent technical assistance mission on tax policy and revenue administration represent a good basis for broadening significantly the tax base.
"The government has taken important steps to strengthen Rwanda's debt management capacity. It will be critical in the period ahead to continue with prudent management of debt and complete large ongoing investment projects. It will also be important to maintain the momentum of structural reforms to improve the business environment, strengthen competitiveness, and broaden the economic base, in order to sustain economic growth and further reduce poverty," Mr. Shinohara added.