North Govs Move To Regulate Preaching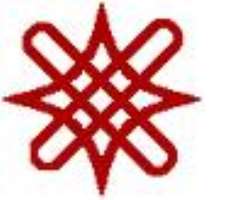 By Ismail Mudashir, Kaduna
Clerics in the North will require approval of councils of religious leaders before preaching, according to resolutions announced yesterday by governors in the region, as parts of efforts of preventing a repeat of the Boko Haram violence that killed close to 800 people.
The Northern Governors' Forum (NGF) rose from an emergency meeting in Kaduna, calling for the setting up of councils of Ulama, Imams and pastors to regulate the activities of preachers in the region.
The governors, who met over the recent sectarian clashes in five states in the North, also resolved to enact laws that could erect barriers against the break of sectarian crises.
Reading the communiqué issued at the end of the meeting, chairman of the forum and governor of Niger State Mu'azu Babangida Aliyu said the activities of the Boko Haram sect were un-Islamic.
The governors also pledged to empower the traditional institutions to enforce relevant laws that would guide and regulate the establishment and activities of religious groups and places of worships.
They commended the proactive measures taken by the affected states, saying: "We need to be bold, courageous and decisive on matters that affect the security of lives and property of the citizens."
The meeting supported the call for more funding of security agencies by the Federal Government.
Only four of the 19 Northern governors attended the meeting, while the rest were represented by their deputies and secretaries to the state governments. Those who attended were the Niger governor, Kaduna State Governor Namadi Sambo, Kano State Governor Ibrahim Shekarau and Yobe State Governor Ibrahim Gaidam.
In Maiduguri, Borno State, where most of the killings took place, Governor Ali Sheriff told a meeting of religious and traditional leaders that lax monitoring had allowed radical preacher Mohammed Yusuf, whose Boko Haram sect staged a five-day uprising last week, to build a following.
"A preaching board is to be reconstituted to ascertain that only qualified and reliable clerics would be allowed to preach in mosques and in other places," Sheriff said. "It is to be regretted that the law which had been in place was not enforced. That laxity was what enabled Mohammed Yusuf to conduct his type of sermon and foment trouble without being cautioned."
The Red Cross has said close to 800 people were killed as the security forces battled sect members, who went on an anti-establishment rampage attacking government buildings, police stations and schools.
The violence started penultimate Sunday in Bauchi and spread to Borno, Kano, Yobe and Katsina states.
"What has happened nobody supports," Borno state's acting chief Imam, Zannah Laisu Imam, told Reuters news agency, adding that Islamic leaders and scholars would sit on the preaching board. "Anybody that wants to preach, they will interview him to know his knowledge, to know how or what he will say during preaching," he said.
Last Updated ( Tuesday, 04 August 2009 05:58 )


|
Article source