November 21, 2012

| Congo
Canada Deeply Concerned by Situation in Democratic Republic of Congo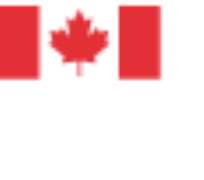 OTTAWA, Canada, November 21, 2012/African Press Organization (APO)/ -- Foreign Affairs Minister John Baird today issued the following statement:
"Canada is deeply concerned by the deteriorating humanitarian situation in eastern Democratic Republic of Congo and the forced displacement of 650,000 civilians since April.
"We unequivocally condemn the acts perpetrated by the rebel group M23 and call for an end to its aggressive actions against Goma and the surrounding area.
"These attempts by armed groups and others to destabilize the country and occupy its territory are unacceptable. We remain committed to the sovereignty and territorial integrity of the Democratic Republic of Congo.
"We call on any and all support to M23 to cease immediately. Neighbouring countries must work together to resolve the crisis.
"Canada continues to call for all parties to respect human rights and allow for the safe and unhindered access of humanitarian assistance."
Under Canadian law, sanctions on the leaders of M23 are now in effect against those designated by the United Nations Security Council.