Ministerial round table of the AU Conference of Energy Ministers of Africa (CEMA)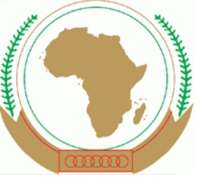 ADDIS ABABA, Ethiopia, November 14, 2012/African Press Organization (APO)/ -- INVITATION TO THE MEDIA
WHAT: Ministerial Round table
THEME: "Renewable Energy for Sustainable Development: From Potential to Infrastructure and Services"
WHEN: 15 November 2012
WHERE: African Union Commission, Addis Ababa, Ethiopia
WHY: Within the context of the ongoing Second AU conference of Ministers of Energy, a ministerial roundtable will take place on 15 November at 15:00 at the AU headquarters. It is a half day event that addresses the issue of major challenges for private sector participation / investment in Africa, in particular energy sector development. The focus on this roundtable will be implementation and policy dialogue between policy makers (African ministers) and the top-level public and private sector representatives including the European Investment Bank, the African Development Bank etc.
Country commitment for PPP implementation and improvement in
investment climate;
Priority and strategy to establish agenda of actions in promoting renewable energy, in particular financial measures in Africa
WHO: Co organized by the African Union Commission, the African Development Bankand the Economic Commission for Africa.
Journalists are invited to cover the event which will begin at 15:00 at the AU Commission in Addis Ababa, Ethiopia on Thursday 15 November