The Second Conference of State Parties to the Treaty of Pelindaba opens today in Addis Ababa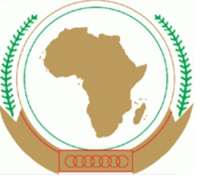 ADDIS ABABA, Ethiopia, November 13, 2012/African Press Organization (APO)/ -- The Second Conference of State Parties to the African Nuclear-Weapon-Free Zone Treaty, also known as the Treaty of Pelindaba, opened today at the African Union (AU) Headquarters, in Addis Ababa.
The Conference was opened by the AU Commissioner for Peace and Security, Ambassador Ramtane Lamamra, and the Chairperson of the African Commission on Nuclear Energy (AFCONE), Ambassador Abdul Samad Minty. The opening ceremony was also marked by statements by the Director-General of the International Atomic Energy Agency (IAEA), Mr. Yukiya Amano, the Chairperson of the African Regional Cooperative Agreement for Research, Development and Training related to Nuclear Science and Technology (AFRA), Professor Shaukat Abdulrazak, the Chairman of the Forum for Nuclear Regulatory Bodies in Africa (FNRBA), Dr. Augustin Simo, as well as by the representatives of the Executive Secretary of the Preparatory Commission for the Comprehensive Nuclear-Test-Ban Treaty Organization (CTBTO) and the Chair of the First Session of the Preparatory Committee for the 2015 Non-Proliferation Treaty (NPT) Review Conference.
All speakers stressed the important contribution of the African Nuclear-Weapons-Free Zone to global non-proliferation and disarmament efforts. They also highlighted the opportunities related to the peaceful applications of nuclear science and technology, as well as the challenges to be overcome in this respect.
The Conference, which brings together thirty three State Parties and other States within the Zone, will discuss progress made in the implementation of the Treaty of Pelindaba, and other issues pertaining to the operationalization of the AFCONE, including its rules of procedure, structure, budget and scale of assessment.
The Conference will end tomorrow, 13 November 2012.