AP shares: Dangote Sues Otedola For N2bn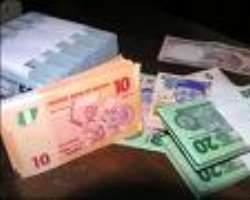 The hostility between billionaire businessmen Alhaji Aliko Dangote and Mr. Femi Otedola has moved to the courts as Dangote sued Otedola's African Petroleum Plc (AP) for alleged libel in a newspaper publication accusing him of complicity in the fall of AP's share price.
Dangote, who is President of the Dangote Group of Companies and also Vice President of the Nigerian Stock Exchange, filed a suit before an Abuja High Court against AP, for which Otedola is chairman, and Leaders & Company (publishers of Thisday newspapers) demanding N2 billion in damages for alleged libellous publication against him.
Dangote said an advertisement titled: "The unethical manipulation of AP shares leading to a decline in value by Nova Finance and Securities and Alhaji Aliko Dangote", which AP caused to be published in Thisday of March 25, was not only defamatory but also offensive to him. He prayed the court to hold so and award damages in his favour.
The advertisement had alleged that Dangote and Nova Finance engaged in unethical crossing of AP shares over a period, leading to a fall in the share price. Dangote had denied the allegations.
Dangote urged the court to order AP and Thisday to retract the publication as well as the innuendo contained in it.
He also prayed the court to order the defendants to publicly apologise to him and publish this apology in at least three newspapers circulating throughout the country.
In a statement of claim, Dangote said by the alleged offensive publication, the defendants became judges and juries in their own case, took the law into their own hands by pronouncing him guilty without complaining to the regulatory agencies like the Securities and Exchange Commission (SEC) on the alleged unethical conduct.
Dangote said the publication imputed that he was a dishonest businessman who would stop at nothing to achieve his business goals. He said his reputation has been injured and defamed by the publication, making him suffer losses.
Justice Danlami Senchi has slated July 30, for hearing in the suit.
C. Daily Trust
|
Article source