Ethiopia, US Partner for Veterinarian Project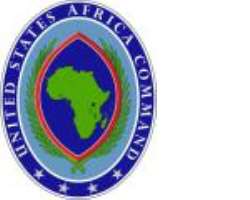 Ethiopia, US Partner for Veterinarian Project
ADDIS ABABA, Ethiopia, October 31, 2012/African Press Organization (APO)/ -- Situated in the highlands overlooking Ethiopia's Rift Valley, the town of Hirna was the site of a Veterinary Civic Action Program Oct. 22-28, where district animal health workers received continuing veterinary education and local farmers' cattle, sheep, and goats were examined, treated, and vaccinated against disease.
The VETCAP was organized as a partnership between the Ethiopian Food, Medicine, and Health Authority, Oromia Province veterinary professionals, and the U.S. Army's 448th Civil Affairs Battalion Functional Specialty Team from Combined Joint Task Force â? Horn of Africa in order to assist locals in enhancing their livestock sustainability efforts.
According to Capt. Heather Stone, 448th CA BN FSP veterinarian and officer-in-charge, assisting in the continuing education of the local animal health workers is key to the success of the mission.
"Supporting the training of the animal health assistants and increasing their skill and knowledge will continue to advance the veterinary infrastructure in the country, and through them our efforts can be perpetuated into the future," she said.
During the week-long training, animal health assistants received classroom training covering topics from veterinary epidemiology, animal examination, specimen collection, and treatment of endemic diseases that affect the local populations of cattle, goat, sheep, and donkeys. These assistants will take their knowledge into the countryside where they will help protect and treat local herds.
The 448th CA BN also provided the district with veterinary supplies and medication to help enhance local efforts. In one day of live animal treatment, more than 600 animals were examined, treated, and vaccinated free of charge for local farmers. With this treatment, the chances for a sustainable and productive herd are greatly multiplied.
"The services provided during this week are of great importance to the locals," said Dr. Solomon Biruk, head veterinarian in the Oromia district. "The knowledge shared and bonds built between the Ethiopian people and the United States will have a long-lasting effect, and we look forward to further partnerships together."