Breaking News: CBN sack Cecilia Ibru and five others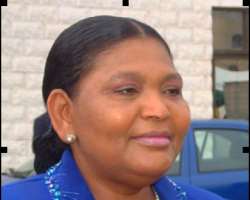 Huhuonline.com has confirmed that the Central Bank of Nigeria (CBN) has sacked the entire management of five Nigerian banks. The CEOs that have been sacked are:
i. Erastus Akingbola (Intercontinental Bank);
ii. Okey Nwosu (Finbank);
iii. Sebastian Adigwe (Afribank);
iv. Mrs Cecelia Ibru (Oceanic Bank);
v. Bartholomew Ebong (Union Bank).
CBN governor, Sanusi Lamido Sanusi, who made the decision Thursday morning at the Emergency Bankers' Committee meeting convened by the CBN in Lagos, explained that the decision was taken to safeguard the financial sector from systemic collapse. More to come!
|
Article source