Islamist death 'good for Nigeria'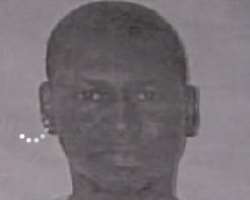 Mohammed Yusuf wanted to impose a strict version of Islamic law

A Nigerian government minister has expressed relief at the death of an Islamic sect leader whose capture police announced on Thursday.
But Information Minister Dora Akunyili told the BBC the government "does not condone extra-judicial killings".
Human rights campaigners have voiced concern at Mohammed Yusuf's death.
The group he led has been blamed for days of violent unrest. Hundreds of people have died in clashes between his followers and security forces.
His group - known as Boko Haram or Taliban - wants to overthrow the Nigerian government and impose a strict version of Islamic law.

The bullet-riddled body of Mohammed Yusuf, 39, was seen hours after police announced he had been captured in the northern city of Maiduguri.
The BBC's Bilkisu Babangida says the city is returning to normal, with shops and banks re-opening.
She says many residents are happy that Mr Yusuf is dead.
'Shocking'
Information Minister Dora Akunyili told the BBC's Network Africa that she was concerned about the death and that the government would find out "exactly what happened".
However Mohammed Yusuf's demise was "positive" for Nigeria, she added.
"What is important is that he [Yusuf] has been taken out of the way, to stop him using people to cause mayhem."
She accused Mr Yusuf of "brainwashing" youths to cause trouble.
Ms Akunyili praised the security forces, saying they had managed to stop the violence spreading even further and that normality was returning to the region.
Human Rights Watch staff said there should be an immediate investigation into the case.
"The extrajudicial killing of Mr Yusuf in police custody is a shocking example of the brazen contempt by the Nigerian police for the rule of law," said Eric Guttschuss, of the New York-based rights group.
Another Human Rights Watch researcher, Corinne Dufka, told AP news agency: "The Nigerian authorities must act immediately to investigate and hold to account all those responsible for this unlawful killing and any others associated with the recent violence in northern Nigeria."
'Trying to escape'
Troops had stormed Boko Haram's stronghold in the north-eastern city of Maiduguri on Wednesday night, killing many of the militants and forcing others to flee.
Mr Yusuf was arrested the following day after reportedly being found hiding in a goat pen at his parents-in-law's house.

Later, a BBC reporter in the city was among journalists shown two films - one apparently showing Mr Yusuf making a confession, the other showing what appeared to be his body, riddled with bullets.
"Mohammed Yusuf was killed by security forces in a shoot-out while trying to escape," the regional police assistant inspector-general, Moses Anegbode, told Nigerian television.
A spokesman for the state governor was also quoted as saying that Mr Yusuf had been trying to escape.
One policeman told AFP news agency Mr Yusuf had "pleaded for mercy and forgiveness before he was shot."
'Inspirational'
The violence began on Sunday night in Bauchi state, before spreading to other towns and cities in the northeast of the West African nation.
Crowds of militants tried to storm government buildings and the city's police headquarters, but dozens of them were shot dead by security forces.
Several days of gun battles between militants and Nigerian security forces ensued, culminating in the assault on the militant's stronghold.
It is thought more than 300 people have died in the violence - some estimates say 600, although there has been no official confirmation.
The Red Cross said about 3,500 people had fled the fighting and were being housed in their camp.
Witnesses and human rights groups have accused the military of excessive violence in quelling the militants, but the army says it used a minimal amount of force.
Police say Mr Yusuf was a preacher from Yobe state, who had four wives and 12 children.
They described him as a inspirational character.
His sect, Boko Haram, is against Western education. It believes Nigeria's government is being corrupted by Western ideas and wants to see Islamic law imposed across Nigeria.
Sharia law is in place across northern Nigeria, but there is no history of al-Qaeda-linked violence.
The country's 150 million people are split almost equally between Muslims in the north and Christians in the south.