Wall Street Set For Flat Open After Caterpillar Results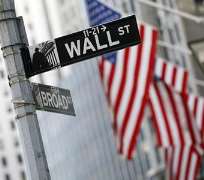 Stocks were poised for a flat open on Monday after disappointing results from global manufacturer Caterpillar and after the S&P 500 suffered the worst one-day decline since late June on Friday.
Early gains in premarket trading faded after heavy-equipment maker Caterpillar (CAT.N) and miner Freeport-McMoRan Copper & Gold Inc (FCX.N) reported quarterly results.
Caterpillar shares dipped 1.1 percent to $82.94 after the company reduced its revenue and profit outlook for 2012 and said the global economy is slowing faster than it had expected.
Freeport-McMoRan lost 0.4 percent to $41 after it said third-quarter profit fell sharply, missing Wall Street estimates, due to a big drop in gold production in Indonesia.
"The early morning bounce we saw in the futures markets was really kind of a head fake," said Peter Kenny, managing director at Knight Capital in Jersey City, New Jersey.
"We had the wind taken out of our sails on Friday. I don't think many people are expecting the market to rally this morning largely because the earnings stories have been consistently disappointing, not just in terms of earnings but also in terms of guidance."
The benchmark S&P index fell 1.7 percent on Friday, the biggest daily drop since June 21, after General Electric (GE.N) and McDonald's (MCD.N), both barometers of the economy, reported disappointing earnings.
S&P 500 futures rose 2.1 points and were slightly below fair value, a formula that evaluates pricing by taking into account interest rates, dividends and time to expiration on the contract. Dow Jones industrial average futures gained 17 points, and Nasdaq 100 futures added 8.25 points.
Ancestry.com Inc (ACOM.O) jumped 7.6 percent to $31.41 in premarket trading after the company said it will be acquired by a group led by Europe-based private equity firm Permira in a $1.6 billion deal.
Peabody Energy Corp (BTU.N) climbed 6.6 percent to $27.60 after the coal miner's third-quarter profit beat analysts' expectations as improved U.S. margins and higher Australian sales volumes offset price declines.
Global apparel group VF Corp (VFC.N) posted a bigger quarterly profit as its outdoor and action sports segment continued to do well, and margins rose. But shares declined 3.5 percent to $161 in premarket trading.
SunTrust Banks Inc's (STI.N) shares fell 2.2 percent to $28 in premarket after the company said third-quarter profit surged as the bank benefited from the accelerated sale of its shares in Coca-Cola Co (KO.N) that produced a pre-tax gain of $1.9 billion.
Hasbro Inc (HAS.O), the No. 2 U.S. toy company, reported a lower quarterly profit on Monday, hurt by a fall in sales in its boys and preschool product lines.
After the closing bell, earnings reports are expected from Yahoo Inc (YHOO.O) and Texas Instruments Inc (TXN.O). There are 155 S&P 500 components scheduled to report earnings this week.
According to Thomson Reuters data through Friday, of the 106 S&P 500 companies that have reported earnings, 62 percent have topped analysts' expectations, matching the average since 1994 but below the 67 percent average over the past four quarters. Earnings are expected to fall 1.8 percent in the third quarter from a year ago.
But top-line expectations have dampened investor optimism, with 58 percent of companies having missed on revenue expectations.
Rosneft (ROSN.MM) announced a two-part deal worth around $55 billion that gives British oil company BP (BP.L) a stake of 19.75 percent in the state-controlled Russian energy firm and two seats on the board, and offers an exit for the TNK-BP's other shareholders AAR, as well. U.S.-listed shares of BP edged up 0.2 percent to $43.17 in premarket.
REUTERS