IS JUNGLE JUSTICE IMPROPER IN A JUNGLE?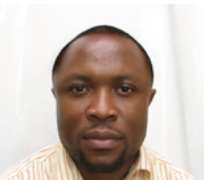 While growing up on the streets of Surulere, I came across a scene involving a youth pushing a waste bin cart (commonly refered to as 'Kole Kole'). He was accused of stealing a residents car battery (used car battery,salvage value N5,000). Initially just two people found him wanting and began quizzing ,slapping,blowing and kicking him, then the number increased arithmetically then all of a sudden geometrically. However, the individuals that inflicted the most mortal wounds on the 'Kole Kole' boy didn't even know what the youth was accused of.
A couple of years went by, I was busy washing my dad's car ,suddenly there was a stampede. I dashed out to quench my overpowering flame of curiousity. I saw people running down the road with sticks,machete,bottles and other weapons capable of inflicting terror. I was startled and more interested in knowing whose battle this was so i could have a story to tell my friends. In my quest to get a lucid view, I saw someone I knew carrying a stick. I beckoned to him and asked, " o boi wettin dey happen? " , the boy replied , " my brother I swear I no know... but e be like say dem catch thief". Apparently the boy with the stick had a vague idea on what caused the stampede and who he intends to use the stick on. All he needed to see was an angry mob dealing with an alleged criminal (innocent or guilty was not his business), he just wanted to key in and share in the show of shame and violence.
When I got older and much more learned (an undergraduate), another scene was revisited close to where I was getting my car fixed. The process followed the same sequence with the mortal and most debilitating injuries being inflicted by late comers and individuals that didn't know what the accused did nor the nature of his crime.The significant difference between this case and the other two was that I had the guts to do something because nobody was ready to do anything, you will only hear faceless voices saying "Leave am nau", " E don do nau" , "Una wan kill am?". Although it is easier said than done, to stop an angry mob from perpetuating a menace is not for the faint of heart. I was willing to say a word compelling them to stop. Suddenly, I started becoming too self-conscious, questions kept running through my mind ... What if they decide to beat me up or call me an accomplice? I became frightened, I could not think clearly, I could not hear what I wanted to say, my heart beat doubled its pace and skipped beats at the very contemplation of appealing to them to stop the horror,my tongue clove to the roof of my mouth, I could hardly get a word out . At last I said authoritatively, " STOP THIS NONSENSE !!!" ..........There was an abrupt silence ,I thought the world was going to collapse on me, the assailants starred at me bellicosely, for once i thought they were about to lynch me. I quickly went for my pocket, got out my UNILAG identity card and my phone, I held them in seperate hands and began dialing false numbers. The silence I commanded gave me more confidence ,so I quickly raised my identity card like I wanted to show them something then I said, " I work with the NAVY and I will make sure everybody here is arrested for murder if anything happens to this young man". Although I lied about my status but to my utmost suprise it was effective, the brutality stopped reluctantly admist grumbles and side-talks. Goodness me I saved a life. With the help of some bystanders pathetic to the assaulted youths plight we formally reported the case to the nearest police post (despite hearing someone murmur in the background saying , "no carry am go police station...police go collect bribe release am". )
This scenario of jungle justice happens on a regular basis all over the country to faceless people with even more gruesome scenes than that of the Four UNIPORT students lynched for robbery in Aluu (may their souls rest in peace). The only difference was that the assault on the UNIPORT students was recorded for viewers discretion and critical analysis. The sequence of lynching and brutality is no different from what I have being narrating. From the first hand instances I gave and from the armateur video footage of the Aluumassacre, there were three constants: (1)The irrate mob were predominantly illiterates and mostly jobless youths. (2) A good fraction of them were greater criminals than the unfortunate victim. (3) A number of individuals willing to stop the menace, were either too scared to do so or were intimidated when they tried. From these propositions we can deduce that a movie scene of jungle justice goes into completion because most communities are filled with uneducated youths, jobless youths,criminals at large and voiceless youths - these are perfect indicators of bad governance. Many of us pointing accusing fingers at the bystanders,cameramen and viewers in the Aluu footage have in one way or the other witnessed a scene like this... and we watched in dismay and did nothing or just glanced and walked away.
The gruesome murder of the ALUU 4 is as a result of failure of the governmernt and failure on our part as individuals in a society. We have failed in our duty as our brother's keeper by ignoring vital issues because they do not affect us directly. In the words of Socrates - "I know you won't believe me,but the highest form of Human Excellence is to question oneself and others" . Why do you think individuals that promote jungle justice do this? it is not for sport. It is because they have lost faith in the legal and judiciary system of our beloved country. They turn to the jungle where there are no policemen to be bribed or an intelligent lawyer to give a convincing argument or a jury to be bought . I want to ask the average Nigerian a question- If your beloved friend, brother, son ,nephew or spouse were to be found guilty of robbery or probably guilty of murder and you were asked to pay a certain bribe to prevent him from going to jail, would you turn the offer down ? When you oblige and get him out unscorched do you expect the patriotic citizens that apprehended your friend,brother,son,nephew or spouse to take another similar case to the police?
Jungle justice is as a result of our collective failure as citizens , no thanks to an insensitive and incompetent government. We failed our youths, we failed Tekena, Ugonna, Loyd and Chidika. May they rest in peace.
Omeihe Michael jnr
Disclaimer:

"The views/contents expressed in this article are the sole responsibility of

Omeihe Michael jnr

and do not necessarily reflect those of The Nigerian Voice. The Nigerian Voice will not be responsible or liable for any inaccurate or incorrect statements contained in this article."