Nigeria VP's jet grounded in spat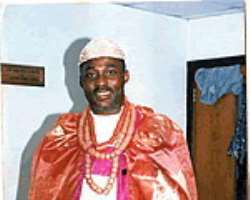 Nigerian President Olusegun Obasanjo has told Lagos airport staff not to let the vice-president's official jet take off with him on holiday, reports say.

It comes a day after Vice-President Atiku Abubakar was chosen by an opposition party as its candidate for next April's presidential election.
Correspondents say the two have become bitter rivals after Mr Obasanjo accused his deputy of diverting public funds.
Mr Abubakar has now left for a two-week holiday aboard a commercial aircraft.
There has been no comment from the president's office about the reports.
Mr Abubakar's office told Reuters news agency that Mr Obasanjo had issued instructions for his deputy's plane to be prevented from leaving Lagos airport after formally approving his holiday.
Corruption allegations
Mr Abubakar was the only nominee put forward at the national meeting of the Action Congress party in Lagos.
Mr Obasanjo, the outgoing leader, fell out with Mr Abubakar over a failed bid to seek an unconstitutional third term.
In September, Nigeria's anti-corruption body accused Mr Abubakar of fraudulently using public funds from the country's Petroleum Technology Development Fund.
Mr Abubakar denies that he diverted $125m into personal business interests and says the corruption allegations are politically motivated.
Presidential candidates for some 50 registered political parties are being announced by the end of the week.
Next year's polls should become the first transfer of power from one elected leader to another since independence in 1960.
Story