CHRIS DE BURGH PUTS WINE COLLECTION UNDER HAMMER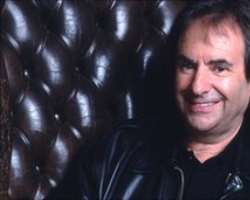 Chris de Burgh is best known for his 1986 track The Lady in Red
Singer Chris de Burgh has announced plans to auction off his collection of fine wines and champagne at Christie's in London next month.
The collection, which comprises 320 bottles and 84 magnums of mostly red wine, is expected to fetch around £200,000.
"Every wine I'm selling I've actually tasted, so I know what I'm missing," the 62-year-old said.
"But I think the time has come for someone else to enjoy them."
De Burgh, best known for his hit song The Lady in Red, said his wife and daughter preferred drinking white wine.
"But I've greatly enjoyed collecting all sorts of varieties, and vintages, from all over the world," he added.
Christie's Fine and Rare Wines sale will take place on 24 March.
The following night de Burgh will be in Germany performing the first concert in a European tour that will come to the UK in April.
His most recent album, Moonfleet and Other Stories, was released last year.