Purported News Of Former CSO's Death In DSS Custody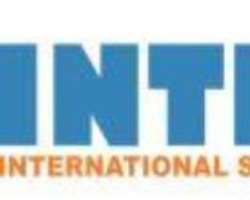 (Onitsha Nigeria, 21st July 2015)-The breaking of news this morning by theTrent Online News of the death in custody of Senior Agent Gordon Obua,former Chief Security Officer (CSO) to former President Goodluck Jonathan is saddening and shocking if true. Agent Gordon Obua, a senior operative of the SSS and former CSO (or Chief Detail) of the immediate past President Goodluck Jonathan was said to have died yesterday in the underground dudgeon of the Department of the State Security Services. He had been in detention since his presidential arrest on Thursday, 16th July 2015. He appears to have been detained presidentially without disclosure of reasons for his arrest and detention in a manner reminiscent of indiscriminate and long detention of Nigerians by Buhari's military regime, using Decree No.2 of 1984 (State detention of persons without trial military Decree). The Decree was enacted and recklessly applied by Major General Muhammadu Buhari (as he then was) to hound independent voices and political opponents into detention and jails without trial and disclosure of reasons warranting their arrests and detention or offenses allegedly committed.
In the instant case, Citizen Gordon Obua has not been informed till date of reasons for his arrest or written offenses he allegedly committed. He has also not been brought before any court in Nigeria. His fundamental human rights of access to his family and lawyers have been observed in gross breach by his captors; likewise his right to health, as he is presently diabetic and hypertensive according to his family, lawyers and doctors. His captors (SSS) have reportedly insisted that his current detention was ordered by President Muhammadu Buhari. It appears to us at Intersociety that the infamous Decree under reference has been secretly resuscitated by President Muhammadu Buhari, using the country's Secret Police under Mr. Lawal Musa Duara, who was recalled from his retirement; as its chief operational agency.
Possibility Of Official Damage Control & Falsehood:
Following the institutionalization of official falsehood in the country's public institutions by their operators, official lies associated with the reported death of Gordon Obua in SSS custody (if true) are not completely ruled out. That is to say that if Citizen Gordon Obua actually died in SSS custody as reported by theTrent News Online, then the authorities will certainly lie to Nigerians about it. The country's public institutions have been infested with leprosy of falsehoodover true positions of matters of public interest. There is also possibility ofofficial damage control if he actually died in custody. The likeliest damage control can come in the form of an official public statement saying, "Gordon Obua fell sick and was rushed to the hospital where he died later in the same hospital", and that "he died in the hospital and not in the custody". To authenticate this, an amenable hospital and doctors can be contacted and contracted and instructed to publicly authenticate the "official statement".
Therefore, to thwart such possible vicious and misleading official accounts, the family, close associates, doctors and lawyers of Citizen Gordon Obua must speak out immediately to throw more light as it concerns his death in SSS custody or otherwise. The media bodies particularly the Trent News Onlinethat broke the news must follow up the report and furnish Nigerians with more credible facts on the issue. The SSS on its part must credibly and publicly state its own side in concrete terms.
If Citizen Gordon Obua is still alive, he should be brought out publicly in a press conference for Nigerians and the entire world to see. The Service must also allow him unhindered access to his lawyers, family members and doctors, if he is still alive. He must also be charged to a court of competent jurisdiction or released unconditionally, if alive, and the Service must be ready to pay compensation and tender public and written apologies for his unlawful arrest and detention (if he is still alive).
If Citizen Gordon Obua is shown alive and healthy public by his detaining authorities, then the management of the Trent Online News should retrace its steps and avoid such damaging reports in the future.
Signed:
Emeka Umeagbalasi, Board Chairman
International Society for Civil Liberties & the Rule of Law (Intersociety)
+2348174090052 (office)
[email protected] , [email protected]
Disclaimer:

"The views/contents expressed in this article are the sole responsibility of the author(s) and do not necessarily reflect those of The Nigerian Voice. The Nigerian Voice will not be responsible or liable for any inaccurate or incorrect statements contained in this article."