Tope Alabi In Trouble Over Controversial Statement... PFN Challenges Her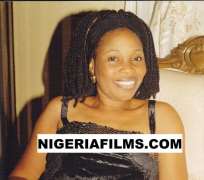 The Pentecostal Federation of Nigeria, PFN, has raised a challenge against the singer asking her to produce the name of Pastors pestering her for sex in order to avoid shame to the body of Christ.
In a statement, the official wrote, "it is not impossible that a pastor pestered her for sex as she claimed, but she needs to come out and name such an individual in order to teach others a lesson and cleanse the body of bad eggs.
Making such unsubstantiated claims on the pages of newspapers will not make any impact but rather bring shame to the body of Christ. She knows the proper channel to follow to report something like that."
As at the time this report, Mrs Tope Alabi is yet to reply to the allegations.
Hopefully she will tell them the names of the fake Pastors pestering her for sex. We shall keep you posted as event unfold.