CBN Planning Coin-Dispensing ATMs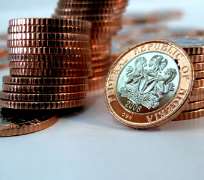 SAN FRANCISCO, September 17, (THEWILL) – To lessen the widespread apathy towards the use of coins, the Central Bank of Nigeria (CBN) will facilitate the introduction of coins into the currencies dispensable by Automated Teller Machines (ATMs).
According to Mr. Chidi Umeano, the head of shared services at CBN, the move is in line with the ongoing currency restructuring exercise.
"To achieve this plan, what is needed is to facilitate the inclusion of a process called 'add-on' to the ATMs," he said. "Good enough, the existing ATMs have the add-on feature that will easily make them adapt to dispensing coins. The coin-dispensing ATMs would hasten the acceptance of coins by Nigerians and change misconception about their use."
Umeano further said that the bank would ensure that newly deployed ATMs possess the add-on feature and other essentials.
"It is very possible to achieve Automated Teller Machines that will dispense coins," he added. "This add-on feature can be activated on the ATMs at any time by the CBN and this is not new because it is being practised in advanced countries. This proposal is in consonance with our cashless policy, and also in line with the CBN's effort to encourage Nigerians to appreciate coins."
Asides the general disaffection towards the use of coins, CBN's planned introduction of single N5,000 notes has been greeted with public outcry, which has nevertheless failed to halt the process.