Shell Confirms MEND's Attack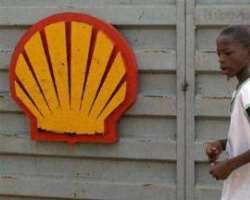 Anglo-Dutch oil giant Shell Sunday confirmed that the Movement for the Emancipation of the Niger Delta (MEND) attacked two of its major pipelines in Rivers state in the early hours of the day, in the second such attack in five days.
``There have been two attacks against installations in our Eastern operations,'' Shell Spokesman Precious Okolobo said. ''Impact to facilities, environment and production is being investigated.''
MEND had said in an earlier statement: ``Hurricane Piper Alpha unleashed its fury in Rivers state today, Sunday, June 21, 2009, leaving in its wake two battered oil installations.
``At about 0230 hrs, the hurricane pounded the Shell major pipeline located at Adamakiri before moving on to another major Shell pipeline in Kula at 0300 hrs. Both pipelines are located in Rivers state of Nigeria.''
Earlier on Wednesday, MEND said it used explosives to blow up a major crude oil trunk line belonging to the Anglo-Dutch oil giant in Bayelsa state.
It said the attack, later confirmed by Shell, was part of the campaign to cripple the country's oil and gas export.
And on Friday, MEND claimed it also blew up a major pipeline - operated by Agip - which delivers crude oil to the Brass export terminal.
Meanwhile, MEND has threatened further attacks against the American oil giant Chevron, which has borne the brunt of the militants' attacks in recent times.
``We have been reliably informed that the Chevron Air Strip in Escravos was used by the military as a staging area for the jet fighters and helicopter gunships used in the attacks and bombing of civilian communities in Gbaramatu kingdom of Delta state.
``By allowing its facilities to be used in committing atrocities against the host communities where it drills oil and gas from, Chevron has repeated the same mistake by Shell against the Ogoni communities and will pay a price in double measure,'' the largest militant group in the Niger Delta oil region said..
|
Article source