Ayo Adesanya, Aremu Afolayan, African China Shine At Lee's August Celebrity Birthday Bash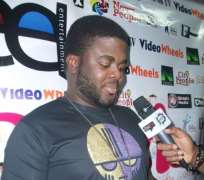 It was pomp and pageantry as celebrities born in the month of August converged at the Lee's monthly celebrity birthday party held at KOGA Lounge, Ikeja, Lagos on Thursday, August 30, 2012.
African China, Ayo Adesanya, Kween, Hakym The Dream, Aremu Afolayan, Monica Ogar (Project Fame winner), Aneke Twins and many others added colour to the event. Guest had enough to eat and drink as they felicitated with the celebrants.
According to Lydia Babatunde, who is the brain behind the party, "we are fully committed to making the Lee's MBP a melting point for classy birthday celebration in honour of celebs and achievers."