The Irony Of Befitting Burial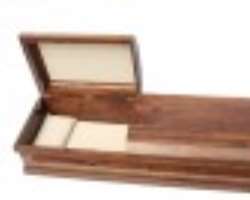 By Arinze Alinnor
When I was much younger, I did not understand what death meant. I had to ask my mum what death actually meant. She jokingly said, when someone sleeps and wakes up that means he is still alive. But when someone sleeps and does not wake up it means he or she is dead. From that explanation I did not understand that people can die through any other means other than through sleep. It was until much later that I knew people can die through other means and are buried afterwards. It was then that it dawned on me that when people die that you get to see them no more. And people react in different ways on hearing about the demise of a love one; some do not recover from the shock even after many years.
I have been following an African myth that when people die and enough party is not thrown at their burial that the dead begins to disturb those alive in their family. It is a very strong belief in many quarters. When my father was lying in state during his burial ceremony, I asked him some unreplied questions. I held one of his legs, and asked him if he knew a party was going on, on his behalf. One elderly person nearby told me my dad was around and was hearing my questions. He went on to say that if I had spiritual eyes, I would see and would hear. But I turned to the old man and told him that I have realized that I cannot help my dad any longer. I also told my elder brother that there was no amount of noise, food, drinks, and even crowed that can contribute anything to his lifeless body. I also made him to understand that all the reverence they were giving his lifeless body amounted to nothing.
I have heard different things about the Africans that I consider absurd. People from this part of the world prefer "Befitting Burial" to good health management and care. One diplomat who is not African said that a dead person is more important than the living in Africa . An African diplomat then added that in Africa we need to rush the dead to the grave lest the dead change their mind and put spanners in the "send-off" party already arranged. Money would not be released by members of the family, friends and associate for medical treatment but can be released easily at the demise of a person. What a culture! What an orientation! What a people! The government, corporate organizations, and the people of Africa are all part of this practice.
During my dad's burial ceremony, I saw many people who said they did not have time to come and see him during the brief period he was sick. I reasoned in my mind that they did not have time for the living but then some had to take casual leave to have time for the dead. What an attitude! At the demise of a person lavish burial ceremony and parties are arranged. Some individuals borrow to feed all their guests. How can a poor man lose dad or mum and you expect him to feed the whole community? The poor man had never invited his next door neighbour for dinner. If he does not do so, the spirit of the dead would not rest and would likely disturb him and his family. Out of fear of this crazy myth, many have been rendered paupers and beggars.
Burial ceremonies come with pomp and pageantry. Expensive caskets must be bought and expensive slots must be secured in expensive cemeteries. And obituary announcements must be on prime time slots in the media. Money earmarked for certain burial ceremonies can put street lights and other basic amenities in a community. Notable musicians around the country must be around to entertain guests. It is amazing that the price of the casket alone most of the tine would have been more than enough to keep the person alive. People come with foreign and local currencies to spray musicians, guests and their host. Some times you are left to wonder if there are no longer poor folks in those families, communities that their lives can be changed with those funds earmarked to be spent or better "buried". Uniforms are sewn for all for the burial for folks who may have been left for dead.
Can the dead go home in grand style? Can the dead actually know what happens after they are gone? Are they affected by our cries, ceremonial waste and "befitting" send-off parties? I do not think so. I do think all these our 'going home in grand style' "buried dad or mum with lavish party', 'exotic burial', 'befitting send-off parties' are all crazy things that most of us inherited from the older generations that must be eschewed. It is crazy to invest on dead people or in my own words 'rotten meat' than on the living. Everything about burial is buried stuff. It is no useful investment. Those funds should better be directed to better the lot of the living. It is a crazy orientation for folks to hoard funds and not help people and release those funds for their burial. Let's learn to invest in the lives of the people and add value to life. Let's appreciate the living; dead people don't value appreciation or praise.
ARINZE ALINNOR A.
P. O. BOX 17985 , IKEJA - LAGOS .
08033001782, 01-8964893
[email protected]

www.arinze198.wordpress.com
|
Article source