Jonathan To Launch YOUWIN! 2 For Women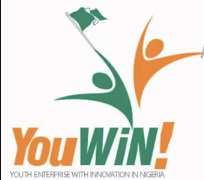 ABUJA, September 03, (THEWILL) - President Goodluck Jonathan will on Monday launch the second edition of Youth Enterprise With Innovation (YOUWIN!), the innovative business plan competition for talented youth entrepreneurs,
YOUWIN! 2 will be exclusively for young female entrepreneurs between the ages of 18 and 45.
According to Paul Nwabuikwu, the senior special assistant to the coordinating minister and minister of finance, the first year of the competition, which ended recently, produced 1,200 winners from different parts of the country, following a rigorous and exciting contest.
"Rewards for winners included prizes and grants of up to N10m, technical support including state-of-the-art websites and strategic guidance by experienced mentors," he said, adding that the objective is to "create thousands of jobs by helping winners to strengthen and expand existing businesses as well as turn innovative ideas into solid businesses."
The launch of YOUWIN! 2 will take place at the Banquet Hall of the State House. Expected at the event are youth groups, reputable women entrepreneurs, ministers and other top government officials.