Virgin Brand To Go From Nigeria Airline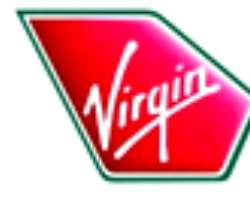 The Virgin name will disappear from Nigerian flag carrier Virgin Nigeria next month as British billionaire Richard Branson's Virgin Atlantic cuts its ties with the firm, an industry executive said on Sunday.
Virgin Atlantic is looking to sell its 49 percent stake in the Nigerian airline, for which it paid around $25 million in 2005. A technical partnership ended last week and Virgin Atlantic staff have finished their secondments, the source said.
"It is an interesting turning point ... it is like the parent is now letting the child go off on its own," the senior executive, who has links to Virgin Nigeria but asked not to be named, told Reuters.
The Virgin Nigeria board is due to meet next week to finalise the name change, with possibilities including "Air Nigeria" and "Nigerian Eagle", the source said. He said the company had until July 7 to rebrand under a deal with Virgin Atlantic.
Virgin Nigeria could not immediately be reached for comment. Virgin Atlantic declined to comment on the planned changes but said it supported Virgin Nigeria's broad strategy.
"Virgin Nigeria is embarking on a very clear strategy to focus on the domestic and regional market and we support that," Virgin Atlantic Communications Director Paul Charles said.
"Meanwhile we remain open to offers for our 49 percent share of the company," he added.
New Chief Executive Dapo Olumide, a former banker with a long list of contacts in the Nigerian financial industry, takes over in mid-June with a top priority being to secure around $30 million in long-term funding, the industry executive said.
He said talks had been held with one of the airline's main existing backers, United Bank for Africa (UBA), and with others who had expressed an interest, but said a stock market placement could also be used to raise funds.
DOMESTIC FOCUS
Virgin Nigeria in January suspended its loss-making long haul flights to Britain and South Africa in order to focus on its domestic and regional operations within West Africa.
Industry sources said UBA had been pushing for it to restructure and reduce losses on the competitive Lagos-London and Lagos-Johannesburg routes.
The name change will close a chapter in an at times stormy relationship between Virgin and the Nigerian authorities.
Virgin Nigeria was launched to great fanfare in 2005, bringing a credible national carrier to Africa's most populous nation, a country with a then appalling air safety record.
British tycoon Branson enjoyed a close relationship with then-president Olusegun Obasanjo, but after President Umaru Yar'Adua took office just over two years ago, an acrimonious row broke out over whether some of the contract details were valid.
Branson at one point accused the government of using "mafioso tactics" in its business dealings, while the presidency accused Virgin of "orchestrating negative propaganda".
The industry executive said the government was keen for the company to continue as a viable national airline and in the longer term could be potentially be supportive of a merger with a domestic rival such as Arik Air to secure its future.
"The federal government wants this airline to succeed. Apart from anything, Nigeria needs to show that it can progress any foreign investment," he said, referring to the $25 million initially paid by Virgin Atlantic for its stake.
C. Reuters
|
Article source