FEDERAL CHARACTER: THE HUNTER AND THE HUNTED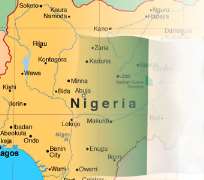 Earlier this week, I read an unsettling account about the alleged lopsided nature of recent recruitment into the Nigerian National Petroleum Corporation (NNPC). I am sure interested parties will in their own time verify the accuracy of the issues raised in that report.. However, after reading the report I decided to take a cursory look at the Federal Character Principle to get a more nuanced understanding of how it has been implemented so far in the Nigerian Federal Civil Service. For the sake of clarity, the federal character principle was promoted during the constituent assembly and later emerged in the 1979 Constitution. It calls (at least in principle) for the equitable distribution of federal appointments to reflect the dimensions of the nation's ethnic, regional and religious diversity and heterogeneity. Promoters of the law believed that it would promote a sense of belonging, patriotism and loyalty to the nation.
Some scholars suggest that its forerunner was the quota system that sought to give opportunities in education and employment to disadvantaged groups in the Nigerian federation. To the undiscerning, these intentions may seem noble, however I will use a few examples to argue that the federal character principle has only managed to further deepen disunity, promote incompetence, and advance inequality, sectional nepotism and corruption. The extent to which this principle has been used to insult the sensibilities of Nigerians is simply unimaginable.
First, this principle has been used unequally. In the civil service, different qualifications are used to recruit people from different parts of the country. While there is a glut of well qualified people from certain parts of the country, other disadvantaged parts usually have a paucity of qualified people. In the name of federal character, opportunities are reserved for less qualified individuals while more qualified individuals are denied due to geopolitical considerations. What an injustice! During the five years I grudgingly spent within the civil service, I saw situations where unscrupulous chief executives also appointed under the banner of the federal character principle, dubiously and hastily loaded federal government agencies with incompetent individuals in the name of federal character while genuine unemployed but qualified people from other parts of the country were informed that the embargo on employment had not been lifted.
In one particular agency ,a consultant rented for the federal character hatchet job. He searched for three months before he could manage to fill those reserved positions with 'his' people. I was reliably informed that they , 'Toronto ' certificates were arranged quickly packaged for them .
Secondly, let me draw your attention to take a closer look at the tribal distribution of people in specific federal agencies. For the avoidance of doubt, some of these agencies include; Nigerian National Petroleum Corporation, Central Bank of Nigeria, Office of the Accountant General of the Federation, Federal Capital Development Authority, Nigerian Customs Service, National Pension Commission etc The list may not be exhaustive but one will see an unhealthy dominance of people from a particular part of the country. Out of naivety, one could ask; why is there intense competition for some agencies while there is very little interest in others? How qualified were these people at the point where they were recruited? Were they the best qualified available at that time? My main worry is that some of these agencies are in charge of core activities of government and how then can we expect such agencies to be effective when they are deliberately filled with incompetent individuals? Furthermore, the few competent persons among them do not have any incentive to perform as they are often in a minority and will be naturally submerged by the other side.
My third and final point took me to the department of finance, supplies and administration of many of these agencies. If you take a quick census of those who populate those units, then you will situate while the Nigerian civil service will remain a cesspit for corruption. Apart from coming majorly from particular parts of the country, they are deliberately chosen with sticky fingers to steal loot and plunder. This is because oil revenue derived federal allocation is perceived as public money and in the name of federal character civil servants are incentivised to compete on who will siphon a higher amount to his own tribe or ethnic group.
During my last days within the service I witnessed several instances when the manipulation of the so called federal character was going on. Sadly it was in the full glare of the representatives of the Federal Character Commission who themselves became emergency employment contractors, bringing in names of people who neither have relevant experience nor applied for the job to hurry into stage managed interviews to satisfy their 'share' of the federal character largesse. Many of those who saw the mess early procured 'Toronto' certificates and they are now high up in that agency. What a shame! That is how a noble idea which had potential of fostering unity and equity has been converted into a tool in the hands of the unscrupulous.
I have reluctantly perused through the 1995 Federal Character decree now an Act that established the Federal Character Commission to promote, monitor and enforce compliance with the principles of federal character. The whole Act made me sick. It is an insulting apologia designed to placate the clearly backward and 'less privileged' parts of Nigeria. It is designed to discourage hard work and promote laziness and incompetence. I took upon myself, the drudgery of perusing the Act and I saw that Section 14 and 15 prescribes punishment for any person or organisation that refuses, neglects, wilfully obstructs the application of the federal character principle. Such a person who commits the offence will be liable to a fine of fifty thousand naira and organisations will be liable for a fine of one hundred thousand naira. Such a slap on the wrist in the name of sanction will rather become an incentive!
I made a few contacts with the Federal Character Commission and I have it on good authority that no government agency in Nigeria is even applying the principle in deed. It has just been a smoke screen to favour a particular region against another. So why keep such a law? My position is that federal character principle should be excised from our constitution and replaced with a meritocratic principle. The Federal Character Commission should be scrapped afterwards. A comprehensive independent certificate verification exercise needs to be carried out on the senior staff of all government agencies. Those who have dodgy certificates should be shown the way out and replacement made based on merit. The on-going constitutional review process offers us an important opportunity to get rid of provisions like the federal character which has taken Nigeria many miles backward. We must seize it.
Written By Uche Igwe
[email protected]

Disclaimer:

"The views/contents expressed in this article are the sole responsibility of

thewillnigeria.com

and do not necessarily reflect those of The Nigerian Voice. The Nigerian Voice will not be responsible or liable for any inaccurate or incorrect statements contained in this article."
Articles by thewillnigeria.com