Affroholik Fresh New Joint: Let Them Know( Jo'mo)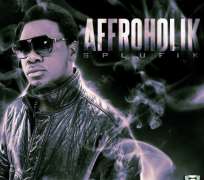 Affroholik aka 'Black Neyo' was born with a pen and a mike in his hands, and has finally arrived to take music to the next level with his blend of unique flows, energetic stage craft, eclecticism, unforgettable music and by the Grace of God ,he will deliver great music to his fans.
Affroholik, Real name Uchechukwu Melvin Medua. Son of a Jazz Player always had a passion for Music and Entertainment; he grew up listening to Hip-hop music and got influenced by its culture. An ex-member of the musical group "'Workerman Movement'' he has performed at major concerts and events across the country.
Currently working on his debut album, he just released 2 fresh singles titled 'Let Them Know' and First Lady'' which features the songstress 'Yemi Alade' and it definitely shows his uniqueness, lyrical prowess and passion for good music .he's also working with first class producers like Éx-O, Xblaze,Sossik,Outshine and a few more and his upcoming album parades an array of Naija's own top artistes all working to deliver a classic ,episodic and entertaining album.
Check out the first song tune "Let Them Know".