10 Years Of Democracy Has Not Made Nigeria A Democracy--Tinubu, Makarfi, Elaigwu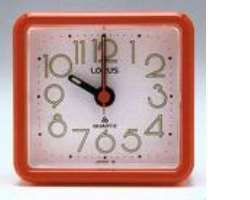 Three different schools of politics yesterday x-rayed 10 years of democracy in Nigeria and concluded that a decade of uninterrupted civil rule has not made Nigeria a democracy.
Speaking at a symposium to mark 10 years of the return of democracy after 16 years of military rule, two discussants, Asiwaju Bola Tinubu, former governor of Lagos State and an Action Congress (AC) chieftain, paired with Senator Ahmed Makarfi, former governor of Kaduna State and a Peoples Democratic Party (PDP) chieftain.
A third discussant, Prof. Jonah Isawa Elaigwu, political scientist and former vice chancellor of the University of Jos, who was chairman of the occasion, provided an academic point of view and a rare theoretical grounding to set the tone for the discourse, which attracted a packed Za'ad Zungur Auditorium, at the Aminu Kano Centre for Democratic Research and Training, Mambayya House, Bayero University, Kano. The Aminu Kano Centre organised the event.
Pushing for sweeping electoral reforms, Asiwaju Tinubu said Nigerians must mount pressure on the Umaru Yar'adua presidency to keep faith with the far-reaching recommendations of the Muhammadu Lawal Uwais Electoral Reforms Committee (ERC) and resist the attempt to water down the original recommendations, adding that only urgent electoral reforms can make Nigeria evolve from mere civil rule to true democracy.
"In the name of Mallam Aminu Kano, that exemplar of justice and to his golden memory, I make this clarion call: wake up, ladies and gentlemen, and let us form a coalition against electoral robbery!" he told the audience.
Such an action, he said, had become compelling because since the election that ushered in civil rule in 1999, each subsequent election had been worse than the previous one, while each succeeding electoral chief makes even more mockery of conducting elections than his predecessor.
He had harsh words for Prof. Maurice Iwu, the current chairman of the Independent National Electoral Commission (INEC), saying Iwu was pushing Nigeria into the abyss and its democracy into the dungeon.
"If immediate action is not taken," Tinubu warned, "Iwu will lead our electoral system into a state where candidates will prepare for war instead of electioneering. That would," he added, "result in a situation of mutually assured destruction."
He said the new set of reforms must strengthen the laws so that everyone who cheats at the polls is made to forfeit his illicit win and also go to jail. He also wanted colluding electoral officials as well as security personnel that help to rig elections to go to jail for their crimes.
Tinubu, who caused a stir and loud laughter in the packed hall when he referred to the ruling PDP as "Poverty Development Party", said only sweeping changes in the electoral law could save democracy. In answer to a question, however, he said he did not believe in the "Rawlings option" that a contributor said "cleansed Ghana", maintaining that what was needed were stringent law and strict application of such laws.
But his co-discussant, Senator Makarfi, though agreed that Nigerian democracy was troubled, he called on politicians to change their attitude to make the system work better.
He located corruption as a serious threat to democracy and wished Nigerian tax laws were effective to curb this menace: "If our tax laws had been effective, we would have solved the corruption problem," he opined. "Somebody spends millions to get a chieftaincy but probably pays some ridiculous tax every year – yet no one asks questions."
He decried the politicisation of the war against corruption by the Obasanjo presidency and condemned the penchant by Nigerians to brand as a criminal whoever the Economic and Financial Crimes Commission (EFCC) invited for questioning, adding that the rule of law which democracy proclaims presumed innocence until the courts found an accused person guilty.
He appealed to Nigerian politicians to help build the system, rather than pulling themselves down by sundry charges, real and imagined, just to gain cheap partisan points.
Prof Elaigwu, delving into concepts of power, authority and legitimacy, dismissed rigged votes and cooked election figures as anti-democratic behaviours which should be decried, but regretted that had been the Nigerian experience since 1999.
But he agreed with Senator Makarfi that Nigerian politicians must strive to build the system rather than self-destroy in empty partisan conflict.
"Even if Iwu is compromised, it is because a politician has decided to rig. The day all politicians decide to stop rigging, that is the day rigging will stop."
He warned politicians, who he described as approaching the electoral abyss "blind folded", against self destruction because, he added, their relevance can only be guaranteed by continued democracy.
|
Article source