N787m Fraud: UBEC Officials To Remain In EFCC Custody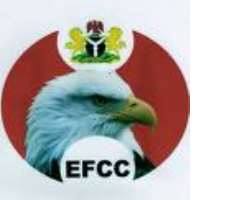 For now, there is no respite for the three directors of the Universal Basic Education Commission, UBEC, - Molkat Manasseh Mutfwang, Michael Mtonga Aule, Dr. Andrew Ekpanobi, and a contractor, Alexander John Cozma, his company, Intermarkets USA LLC, who are facing 26 count charge for misappropriation of funds and criminal breach of trust.
The accused persons were first arraigned on Monday 18th May by the EFCC at a Federal High Court, Abuja before the case was adjourned to today, Thursday 21st May, 2009.
But on Thursday after hearing the submissions of the prosecuting counsel and that of the defence counsel, Justice M. Bello fixed Wednesday May 27 for ruling on the bail application. Counsel to EFCC, Wahab Shittu argued that the state was vehemently opposed to the bail application filed by the defence counsel and instead asked for accelerated hearing of the case.
He said he had filed a 32 paragraph counter-affidavit against the bail application of the 1st and 2nd accused persons, supporting same with two separate proofs. For the 3rd accused person, the EFCC counsel said he was also opposed to his bail application as he filed 28-paragraph counter-affidivit, supporting same with evidence.
For the 5th accused person, EFCC counsel urged the court not to grant him bail because he had filed a 40 paragraph counter-affidavit, supporting same with proofs. Apart from the evidence, Shittu said the counter affidavit was also supported by copious documents including a circular from the office of the auditor general of the federation on the approved percentage for contract mobilization. He then urged the judge to be guided by the addresses, exhibits and the copious documents attached to the counter-affidavit.
Ricky Tarfa, a Senior Advocate of Nigeria and counsel to the 5th accused person pleaded with the court to grant bail to the accused persons on very liberal terms. He said he supported his bail application with documents showing that the contract was satisfactorily completed. The same line of argument was canvassed by counsel to the other accused who urged the court to grant bail to their clients on liberal terms.
However, the presiding judge was not swayed as he adjourned the case to Wednesday May 27 to rule on the bail application while the accused persons were ordered to be remanded in EFCC custody.
|
Article source