Senate Receives PIB, As Jonathan Presents N250bn NDDC Budget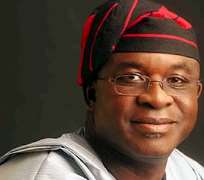 ABUJA, July 19, (THEWILL) - The Senate on Thursday formally received the Petroleum Industry Bill (PIB) as well as a N250-billion Niger Delta Development Commission (NDDC) budget proposal for 2012 from President Goodluck Jonathan.
In a letter to the Senate, which was read by its president, David Mark, President Jonathan urged the upper chamber to give the report kind and accelerated consideration.
Stressing the importance of the PIB and the need for lawmakers to have the correct version from the Executive, Mark disclosed that the Senate had produced 200 copies of the bill from the copy it received, for onward distribution to all senators.
He urged his colleagues to take the bill as a priority during their long annual vacation, by studying it so that they can make informed and valuable contributions in the overall interest of the nation.
Also, the president, in a letter on the NDDC budget read by Mark, said the Commission had submitted a budget proposal of N250, 857,930,000 only for 2012, adding
that the aim is to consolidate ongoing efforts to effectively develop the region."
Briefing newsmen after the plenary, Senator Ita Enang assured that the upper chamber would be reasonable and considerate in addressing the PIB.
"I want to assure Nigerians, because it is in their character to mount pressure on us, that we will be very reasonable in our consideration of the Petroleum Industry Bill, considering its effect on the petroleum sector," he said. "The Executive has been on this bill for about one year now. We plead for patience from Nigerians, knowing the importance of it to the Nigerian economy."
However, Senator Enang, who also commented on the NDDC budget, expressed worries that the bill was submitted to the Senate that late.
"We have just received NDDC budget today, 19th July, and this is the budget for 2012 coming on the last day of sitting. We will take the bill when we return in September."
Thursday's plenary would be last for two months, as the Senate has now a summer vacation that will not see it return until 17th September 17.