Dayo Amusa Gives Free Summer Coaching Class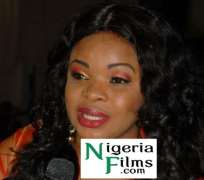 Nollywood actress, Dayo Amusa is showing to the world that it's not until one becomes a politician before he can respond to the need of the community or humanity.
Dayo, who floated a creche and child centre a while ago, PAYDAB CRECHE & CHILD CENTER, is out to give free summer coaching class to pupils from age 6 moths to Five Years.
She tagged it Summer Funfair 2012. It starts from August 6 to August 31, 2012 from 9am to 3pm at Tejuosho Street Off Baracks Bus Stop, Yaba Lagos. It will be a whole month free service to any child who feels like enjoying their good services in a good ambiance.
Babies are expected to enjoy so much activities such as art and craft, music and dance, cognitive skills, games and lots more.
Kids who come in for the one month summer coaching will also have the opportunity to take picture with celebrities who will be coming regularly to give a lecture on arts and culture.