Thoughts On Edo Polls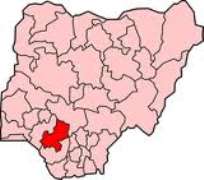 As the good people of Edo State, South-South, Nigeria, prepare to cast their ballots in another round of gubernatorial voting, all eyes are once again set on the Independent National Electoral Commission (INEC) to conduct a free, fair and credible election.
Undoubtedly, the forthcoming battle is a straight contest between the active ruling Action Congress and a charging People's Democratic Party.
Agreed, there are other parties eyeing the number one seat in the state, but methinks such only seek media (or is it public) attention; they are nonentity. They are too feeble to cause any upset and forming a coalition this eleventh hour won't fly; it's too late. One hopes they realise that stepping down and throwing weight behind either of the two giants is the best option lest they become totally irrelevant. Failure to do so means they will incur an overwhelming whitewashing and by then, I will gladly order a keg of fresh palmwine to celebrate my prophecy.
Truly, I sympathize with the members of the PDP. The past four years has been to put mildly wrinkled. Internal wranglings, dispute arising from political appoinments and supremacy tussle at many times threatened its existence. Recall it was shown the exit door via a court ruling, only months after it held lavish victory parties, with countless bottles of expensive fluids.
The major beneficiary of that judgement is Mr Adams Oshiomole, a man was once labelled "lightweight". He is a thorn in the flesh of the state PDP and leaves no one in doubt about it. Judging by the way the main challenging party is going about the current campaign, it is obvious it appreciates the effect of the governor 's might.
Oshiomole easily transformed from a frontline "comrado" (as we call it back in school) to a dexterous leader and politician. Indeed, if the opposition were to be sincere, they would agree that the ruling party has performed above average.
However, the beauty of democracy is that it gives room for competition. Whether the Action Congress-led government has thus far done well or not, 'e no concyn hin rivals'. After all no one has monopoly of governance. Any serious party with structures and resources can equally vie for an elective office.
Truth be told, the two notable gladiators won't find it easy. Initially, it appeared the Action Congress was coasting home. This feeling originated in the aftermath of PDP's primaries that produced Retired Maj.-Gen. Charles Airhiavbere. Most of the defeated candidates vowed to work against the party with some de facto affirming support for Oshiomole. But with the decisive horse-trading going on to appease the wounded aspirants, the governor should not entirely bank on their backing.
Both camps virtually on a daily basis enjoy endorsements from all kinds of groups. Community/town leaders, labour, students, transporters, traders, traditional rulers, social clubs and organisations among others have declared for choice candidates. While granting all that, I advice the flagbearers to put the celebrations on hold.
The rationale behind my view is: In as much as public acquiescence is good, it is difficult to tell which troupe of praise-singers is sincere. That said, can they persist when there is temptation to switch allegiance? Can they in reality turn their noises into election triumph?
As July 14 approaches, the electorates are eager to go all out to either ask the AC to continue or invite the PDP to come to the rescue. Whichever way it goes at the end of the day, it will go down as one of the most keenly followed polls in recent times.
The people on their part must eschew violence before and after the polls. Reports that the Chief of Army Staff, Lt. Gen. Azubike Ihejirika has deployed 3500 soldiers is a pointer that the present security atmosphere in the state is tensed and may jeopardise the peace of the land if not doused. Candidates and supporters must avoid unruly acts that may lead to anarchy.
Nigerians look forward to a good game. I urge the electoral body to be a disciplined umpire; it should put up an impartial handling. This is another golden opportunity to prove its much touted improvement. The past mistakes should serve as a guide to achieving future correctness.
The countdown has begun and tick tock...the clock clicks. We can't wait. Legoo!
By Wale Odunsi
Disclaimer:

"The views/contents expressed in this article are the sole responsibility of

Wale Odunsi

and do not necessarily reflect those of The Nigerian Voice. The Nigerian Voice will not be responsible or liable for any inaccurate or incorrect statements contained in this article."
Articles by Wale Odunsi