Ways To Care For Eyelashes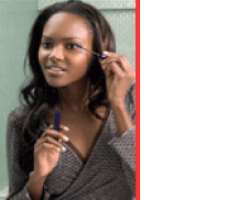 Avoid applying thick coats of mascara
Everyone has a desire to possess stereotypical beautiful eyes and eyelashes that are long, thick and well defined.
There are various cosmetics that are designed to enhance the beauty of your eyelashes. Given below are some tips that can help you take proper care of your eyelashes.
When we talk about eyelashes, then the first thing that comes to mind is mascara. Choosing right mascara and knowing the tips of properly applying mascara is beneficial for flaunting long and well defined eyelashes.
When you choose a mascara, go in for high quality one which lasts for the entire day and does not require re-application frequently in the day. Additionally, you should ensure that your mascara does not smudge.
If you have thin eyelashes, then applying mascara properly can help you enhance the beauty of your eyes. Also, you can go in for eyelash extensions for a fuller look.
You can also use eyelash conditioner to nourish your eyelashes and make them naturally long and strong. These days, mascaras are available with conditioners too.
Many people apply many thick coats of mascaras to make their eyes stand out. However, you should apply mascaras with proper technique and don't apply excessive amount of mascara.
Along with knowing the basics and proper technique of applying mascara for fuller and beautiful eyes and eyelashes, you should also know the importance of removing mascaras at night.
You should always remember to remove your mascara before sleeping. Don't be harsh on your eyes and the skin around it when you are removing mascara. All you need to do is to take a cotton ball, soak it in water and then softly apply it on the eyes to carefully remove the mascara.
Follow the above given tips for having long, fuller, beautiful and well defined eyelashes.