I didn't enlarge my bo*bs—Ebube Nwagbo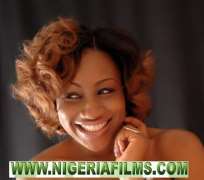 Unknown to many, actress, Ebube Nwagbo has an entrepreneurial side. The Mass Communication graduate from the Nnamdi Azikiwe University, Awka speaks with MERCY MICHAEL on life as an actress, her decision to remain single, her new pastime, and a host of other issues.

ONE of your fans just said you actually look more gorgeous physically than on screen. If you don't mind, can you share your beauty regime with us?
Well, I sleep very well. I try to rest very well. And I eat a lot of fruits. I don't drink lots of water and I eat very good food. I eat healthy.

What are your plans for marriage?
As a young lady, it is expected but it is not topmost on my to-do list right now. I'll do that when I'm ready for it.
There is a Bikini picture of you where your boobs look really big. Did you try to enlarge your bo*bs through surgery?
That was what my mum asked me too, but the answer is no.
So what happened?
I think maybe it's because of what I was wearing…I was wearing a Bikini. I'm all covered up now. My mum actually called me to ask me if I did a boobs job.
At the stage Nollywood is now, what are your thoughts?
I'm proud to be part of Nollywood. I'm impressed. I appreciate my colleagues going that far. And people coming in to invest in Nollywood. It has given us a different leverage that even people outside want to be associated with what we do. So it's a good thing. Even Hollywood knows Nollywood. So I'm happy about it..