Hottest New Artiste: Gzone Danga Out With Hot Single, Cre Sendo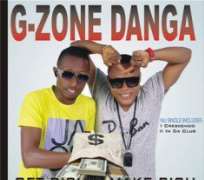 Nigeria is known for its abundant talents. In all facets of life, Nigerians have excelled and have taken a leadership role.
In the movie industry, Nollywood, as it is called in Nigeria, is the giant of Africa.
In the music industry, no African country matches Nigeria. Nigeria is a world's known footballing nation.
For every young aspiring artistes, the desire to shine is paramount. From all indications, music duo, Gzone Danga, are all out to take their place in the competitive music industry.
The duo started their music career some years ago in Kogi State, Nigeria. They presently have an album to their credits. The album is titled Street Price, which was very successful. Hungry for more success, another hot new single, 'Cre Sendo' has now been released by Gzone Danga.
The video of Cre Sendo has already been shot and released. The duo obtained a Diploma in Voice Drilling from Beloved Brothers Music Academy, Lagos. They have featured big acts in the industry like Terry G, Eedris abdulkareem and others.