European Shares, Euro Gain As Greek Fears Ease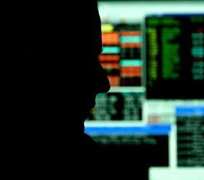 European stocks rose for a third straight session on Monday and the euro edged up, as Greek polls showed growing support for pro-bailout parties, yet Spain's debt yields hit a record high as the government worked on plan to fund troubled lender Bankia.
Global share markets, commodities and the euro were all recovering from sharp falls last week, when investors fled to the safety of the U.S. dollar on mounting concerns about Greece, Spain's banking sector, and a lack of immediate policy responses from European leaders.
"Anything that allays fears over Greece is a positive. People are just looking for a bit of respite," said Bastion Capital's head of equities Adrian Slack.
The five Greek polls published in weekend press showed the conservative New Democracy party, which supports the bailout, with a lead of between 0.5 and 5.7 points over the anti-bailout leftist SYRIZA party, with analysts saying the race was still too close to call.
The FTSE Eurofirst index of top European shares extended its gains of last week, rising 0.6 percent to 990.84 points, but was still on track for its biggest monthly loss since the August selloff last year.
The easing speculation of disorderly exit by Greece from the euro zone also helped the MSCI world equity index gain 0.4 percent to 301.43.
The euro edged up just 0.1 percent to $1.2580, pulling away from Friday's level of $1.2495, its lowest since July 2010 and is on track for its worst month since last September.
However, any recovery in the single currency looked vulnerable with traders in the foreign exchange markets bolstering their euro bearish bets to record highs in the week ended May 22, according to the latest data from the U.S. Commodity Futures Trading Commission (CFTC).
"Heading into the Greek elections we'll fluctuate a lot. Because the market is very, very short euro, reactions to any positive news may be bigger than those to negative news," said Mitul Kotecha of Credit Agricole Corporate and Investment Bank.
SPAIN AGAIN
Just as speculation rose that Greece can stay part of the single currency zone, Spain's prospects of getting to grips with its ailing banking sector took a dive.
A government source told Reuters on Sunday Spain may recapitalize its fourth-largest lender Bankia, which last week asked for rescue funding of 19 billion euros ($24 billion), using new government bonds in return for shares.
The report sent the premium investors require to hold Spanish government bonds over their German counterparts up 8 basis points on Monday to 505 bp, the highest since the euro was launched.
Spanish 10-year government bond yields also jumped 16 bp to 6.5 percent, their highest since November, while equivalent Italian government bond yields followed suit, gaining 6.7 bp to 5.87 percent.
The highly unorthodox plan to recapitalize Bankia without having to raise money on capital markets by issuing debt - that the stricken lender could the use as collateral to get cash from the European Central Bank - has served to highlight the challenges facing Spain as it tries to fix its banking system.
"We're not just talking about Bankia here, we're also talking about a widespread recapitalization of some of the Spanish banks" said Josh Raymond, market strategist of City Index. "And we also don't know the ECB's attitude to getting back involved."
Bankia shares fell 26.8 percent as trading resumed after being suspended on Friday, before the bank asked for a 23.5 billion euros bailout.
Commodity markets were also generally firmer on prospects pro-bailout parties may succeed in the June 17 Greek elections, and the resultant easier tone in the U.S. dollar.
Brent crude edged above $107 per barrel, although prospects of supply constraints stemming from a lack of progress in talks over Iran's nuclear program also buoyed prices.
Spot gold rose 0.4 percent to $1,580.42 per ounce, its highest level in nearly a week, in tandem with other risk assets.
But trading volumes should remain muted on Monday, with U.S. markets closed for Memorial Day, while markets in a number of European countries, including Switzerland, were closed for a bank holiday. Monday is also a bank holiday in France and Germany, although their equity markets were open.
Investors were also looking ahead to major economic data due from the United States this week which includes consumer confidence, gross domestic product and, on Friday, the May non-farm payrolls report, which could provide clues on whether the economy is running out of steam or has simply hit a soft patch.
"Data this week will reveal further contrasts between the U.S. and euro zone," said Mitul Kotecha of Credit Agricole Corporate and Investment Bank.
REUTERS