Mr Alex Tetteh Nearly Missed Out On Education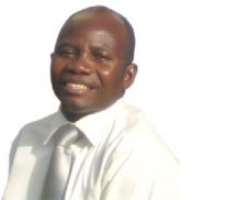 Mr Alexander Tetteh, Executive Director of the Centre for the Employment of Persons with Disability
Many children cry when they leave home to start school, but that was not so with Little Alexander Tetteh. He actually cried his eyes out to compel his parents to send him to school when he was nine.
When he was six and about to begin school, he contracted measles, which left him crippled, and for three years his parents did everything possible to find a cure for his ailment.
They moved from hospital to hospital, prayer camp to prayer camp and herbalist to herbalist, all to no avail.
For those three years that Alex remained at home, he cried and always worried his parents about attending school but they did not listen to his plea.
Then, when he turned nine, his parents finally gathered courage and enrolled him in school, but there again fierce disapproval came from relatives and even neighbours, who felt that Little Alex attending school amounted to a waste of resources all because he was a cripple.
That disabled boy who was nearly denied formal education is today the Executive Director of the Centre for the Employment of Persons with Disability (CEPD).
Alex, as he is affectionately called, has amply demonstrated that disability is not inability and today, he holds a Masters degree in Governance and Leadership from the Ghana Institute of Management and Public Administration (GIMPA).
Alex was employed as the Administrator of the Ghana Society of the Physically Disabled and was the brain behind the establishment of the Chalk Factory for Persons with Disability which employs persons with disability to produce chalk for schools.
In addition, in 2008 he established the CEPD to provide employment for persons with disability.
He was also instrumental in assisting persons with disability (PWDs) economically to ensure that they were discouraged from begging for alms along busy streets in cities and towns.
He has participated in a number of international conferences and workshops in Nicaragua, India, Denmark, Ireland, the United Kingdom (UK), among others. He also served on a number of boards and chaired the Board of Alliance for Poverty Eradication (ALPE) from 2005–2007.
When he spoke about his childhood to the Junior Graphic, Alex recalled how he was happy when one day his mother told him she was sending him to school.
"I was very happy. Even though I was using crutches and could not wear any sandals, I did not really mind," he said, with a smile.
But it was not that easy for him at the Jesus Primary School at Ashaiman, as he suffered discrimination from his schoolmates and no one wanted to sit near him in class.
He found himself alone at a desk meant for two or three pupils because his mates feared they might also become crippled.
According to him, that did not deter him, as he joined his mates to play football, although he fell down a number of times in the process.
"In fact, I was always the goalkeeper and I used to do well, except that sometimes a number of goals were scored against me. I could use my crutches to catch balls," he recalled happily.
He said when his mates saw that he could be active and do certain things just like them, they gradually began to associate with him.
Alex learnt very fast and used five years, instead of six, for his primary education. He proceeded to the ARS and the Ashaiman No. 2 Middle schools for his middle school education and sat for the Common Entrance Examination to enter Ghanatta Secondary School.
Unfortunately, he could not attend Ghanatta because his parents did not have money to send him to the boarding house.
"I, therefore, went to the Africa Advanced College (AFRICOTECH), a day school, at Ashaiman" he said.
Alex sold tomatoes, newspapers did carpentry work and barbering during weekends and holidays to enable him to raise enough money for that purpose.
He used to join his father, who was a carpenter, in his shop to make chop boxes and furniture for sale.
He was also a popular newspaper vendor at Ashaiman and was among the team that designed the truck used in carting loads in the market.
"I did all these to finance my education," he told the Junior Graphic. He later got enrolled at the SNAPS College, where he completed the RSA III within six months, instead of two years at the polytechnic.
Alex remembers the difficulties he had to go through when he gained admission to the SNAPS College, especially travelling from Ashaiman to Asylum Down every day.
"I pleaded with the management of the school and it graciously allowed me to sleep in the classroom," he noted.
"My performance during the six months convinced the management of the school to promote me to Form Four to write the final exam and it came as no surprise when I emerged as the only student to get all the four passes required," he recalled proudly.
After completion, he was posted to Bimbila for his national service, but the National Service Secretariat later sent him to St Mary's JSS at Ashaiman, which enabled him to continue to live with his parents.
He bought a camera with his allowance and used it to take pictures on a commercial basis. He also organised extra classes to raise money to further his education.
According to him, he entered the Accra Polytechnic but nearly abandoned the course because of hardship and the frequent movement from one classroom to another, during which everyone was supposed to carry his or her chair.
He remembers a friend, Mr Samuel Amankwa, who helped him to carry his chair from one classroom to another, saying that "that enabled me to complete the course. I owe him tonnes of gratitude".
Alex wishes to advise children not to allow anything to distract them from achieving what they want to be and appealed to parents to give their disabled children equal opportunities as their other children without any physical challenges.