AGN Gets New Election Date**BOT Inaugurates AGNEC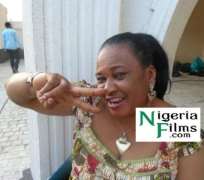 Coming from the botched election of Actors Guild of Nigeria (AGN) on Friday, April 27, 2012, the Board of Trustees (BOT) has inaugurated the electorial body to conduct a new election for the guild.
According to the latest development, members of AGNEC are mandated to conduct election within 90 days.
Below is a copy of the release by BOT chairman, Ifeanyi Dike and was made available to Nollywoodgists.com;
Dear Members/Delegates/Contestants/
Press,
After much consultations, and effort not to bring in people with perceived interest in any of the candidates contesting the national election, we came to the following;-
Their mandate will be to conduct only national election within one to three months, with the guideline stated below.
New Actors Guild of Nigeria Electoral Committee
Ayo Emmanuel- Chairman
Rachael Oniga- Secretary
Florence Onuma – Member
Ahmad S Alkanawy - Member
Ohaezukosi Ada Philis –Member
Election Guidelines
a. Only members, up to 18 years and above shall be eligible to vote and be voted for.
b. Every voting member shall be entitled to one vote for any particular office.
c. Only members present for the elections shall vote and be voted for.
d. There shall be no voting of elections by proxy.
e. Voting shall be by open secret ballot.
f. The candidate with the highest number of vote cast (simple majority) shall be declared the winner if they are more than one contestants. While single candidate must score ( 2/3) majority of total votes cast.
g. Any serving or elected member can seek re-election for a second and final term provided he meets the criteria for contesting.
h. In the case of national election, voters shall be all elected national and state officers.
i. Any member, who has occupied any elective office consecutively for a period of two terms, (Four Years), shall not be eligible to contest for the same office again.
j. Every candidate shall have been screened and found qualified by AGNEC before his name can be put forward for any elective office in the Guild.
k. The minimum qualification for all the offices shall be WASC or its equivalents.
l. Only those cleared by the past AGN electoral committee can participate in this election. No new person will be allowed.
m. Funds for the election will be provided by the board for the election, and only the B.O.T and the National President will choose venue for election
n. All states (Anambra, Enugu, Osun, Ebony, Kogi, Gombe, Bornu, and Plateau) that had not conducted their election under Segun Arinze regime must conduct their election before part-taking in the national election, they must have submitted their state membership list with phone numbers for verification before taking part in the national election.
o. Only Delegates, B.O.T cleared Press, Contestants and their AGN member Manager will be allowed into our election venue,
p. The new AGNEC committee will be giving free hands to conduct the election and the B.O.T will only intervene when they depart from these guidelines.
prince ifeanyi dike chairman registered board of trustees of agn