STATEMENT BY THE PRESIDENT OF THE ECOWAS COMMISSION ONTHE MOB ATTACK ON MR. DIONKOUNDA TRAORE, INTERIMPRESIDENT OF MALI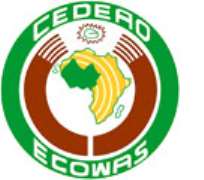 ABUJA, Nigeria, May 22, 2012/African Press Organization (APO)/ --ECOWAS has learnt with regret the mob attack on Mr. Dioncounda Traore, the,Interim President of Mali, at the Presidency in Koulouba, Bamako, around noon today.
ECOWAS is dismayed that a crowd of unruly demonstrators could so easily acess
the President, and physically attack him, despite the elaborate security
measures in place. The frequency with which these demonstrations occur, as
soon as ECOWAS takes a decision aimed at the restoration of constitutional
order in Mali, confirms that they are orchestrated by forces bent on impeding
the smooth progress of the transitional process.
ECOWAS strongly condemns this aggression, which it considers an affront to its
decisions. It will carry out the necessary investigations to identify the
perepetrators, as well as those behind them, of this reprehensible act, and will
apply the appropriate sanctions against them.
ECOWAS remains firmly committed to the pursuit of measures needed for the
restoration of constitutional order in Mali, and reaffirms its unflinching support to
the transitional authorities.
H.E. Désiré Kadré OUEDRAOGO
President of the ECOWAS Commission Abuja, 21 May 2012