FEW HORRORS MORE PAINFUL THAN HISTORY OF SLAVERY, YET MUSIC OF AFRICAN DIASPORA / REMINDER SPIRIT OF HUMAN SOUL CANNOT BE CONQUERED, SAYS SECRETARY-GENERAL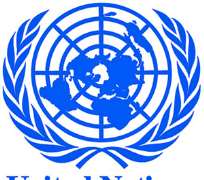 NEW YORK, May 18, 2012/African Press Organization (APO)/ -- Following is Secretary-General Ban Ki-moon's video message for the Headquarters concerts on Victims of Slavery and the Transatlantic Slave Trade, in New York, 15 May:
Your Excellency, Mr. Nassir Abdulaziz Al-Nasser, President of the General Assembly,
Ambassador Raymond Wolfe of Jamaica,
Excellencies,
Ladies and Gentlemen,
Welcome to the United Nations.
Tonight, we celebrate resisters, survivors, heroes, all who fought slavery — all who continue to stand up to bigotry and racism.
You will hear many great musicians this evening.
You will hear Reggae. Percussion. Hip-hop. Jazz.
But, there is a common chord that will ring through every performance — the soundtrack of freedom.
There are few horrors more painful than the history of slavery.
Yet, tonight is a reminder that nothing can conquer the spirit of the human soul.
The musical and cultural heritage of the African Diaspora has enriched our lives.
It is a source of joy, inspiration and pride that moves people everywhere.
Today, people struggling for freedom and dignity sing your songs of hope and liberation. We hear them everywhere, urging us to fight for our own dreams, calling on us to "Get Up, Stand Up for your Rights".
We at the United Nations will continue to honour slavery's victims, including through a permanent memorial here at United Nations Headquarters.
And we will continue to celebrate heroes who have made a difference for us all.
Thank you for your commitment. Enjoy the show.