Senate Confirms Inuwa As Minister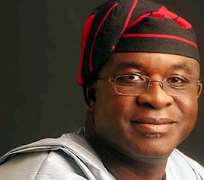 ABUJA, May 15, (THEWILL) - The Senate on Tuesday confirmed Mr. Inuwa Abdul-Kadir as a substantive minister of the Federal Republic of Nigeria.
His confirmation filled the Sokoto State ministerial slot, which was voided by the resignation of former minister of sports, Alhaji Suleiman Yusuf, who is seeking to contest the governorship election in Sokoto state.
Abdulkadir, a lawyer who served as attorney general and commissioner for justice in the northwestern state between 2007 and 2012, was confirmed after serious questioning from the senators, lasting almost two hours.
President of the Senate, David Mark called on the minister designate to be nationalistic in his approach to his duties, saying "I urge you to be a nationalist, which is very important at this time of our unity."
Answering questions from senators, Inuwa blamed extreme teachings by both Muslim and Christian clerics for the series of religious intolerance in the country and called for the regulation of religious teachings.
"I don't know, but the issue, like some others, is bordering on people using that platform to aggravate certain situations for person aggrandisement; some of the so-called clerics, either Christians or Muslims, are those behind religious intolerance," he said.
"I don't know where the issue of intolerance is coming from, because both religions preach peaceful coexistence. The most important thing is to see that preaching is regulated in the country such that it is not done to incite some people against others. If these are not checked, we will never address that problem."
He promised to be law abiding in his duties as minister, as he had done in previous offices by adhering to legal pronouncements and reducing interference in judicial matters, especially on litigations against party members.
Speaking on his term in Sokoto as attorney general and commissioner for justice between 2007 and 2012, he recalled his efforts to decongest prisons.
"These prisons are general prisons; people of various offences are in the same prisons and I may not have jurisdiction over certain matters," he said. "A number of those awaiting trials were involved in some petty criminal offences. As a chairman of Prerogative of Mercy, we did a number of exercises periodically to grant amnesty to deserving inmates."