'NIGERIA ACCOUNTS FOR 60% REMITTANCE INFLOW TO SUB-SAHARAN AFRICA'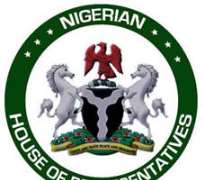 The Director of the Centre for Demographic and Allied Research (CDAR) of the University of Nigeria (UNN), Nsukka, Professor Cletus Agu, has disclosed that Nigeria accounts for about 60 per cent of all remittance inflows to sub-Saharan Africa.
He stated this in Abuja yesterday at the research dissemination workshop on 'International Remittances, Poverty and Inequality: The West African Case (IRPI-TWAC)', where stakeholders deliberated on the preliminary findings on the study supported by International Development Research Centre (IDRC).
Agu, who is also the head, Department of Economics of the nation's first indigenous University said the World Bank had found out that remittances have outpaced Official Development Assistance (ODA), as well as exceeded Foreign Direct Investment (FDI) in many developing countries, noting that one of the core outcomes of migration is remittances and diaspora earnings.
Stakeholders at the workshop agreed with the study, which provides answers to these core questions using three West African Countries namely, Nigeria (the most populated nation in West Africa); Ghana (with rich migration data-base) and Cote d'Ivoire (a Francophone African country). These issues are studied based on conceptual frameworks drawn from economics, demography, sociology and anthropology, history and geography.
In the policy brief discussed at the workshop, 'findings on the end use of remittances indicated that most Nigerian migrant workers prefer to use the Western Union money transfer facility than the Money Gram facility to remit money back home. This, participants, said, was done more on a quarterly frequency than on a monthly basis. Also, the study discovered that most remitted funds to Nigeria originate more from close family members such as siblings and relations than from non-relatives.
Furthermore, the study also revealed that remittances are most often ear-marked for specific purposes like subsidizing general household expenses and household education spending, while the recipients are mainly responsible youths that can be trusted and who belong to the active population.
Again, the study posited that, while poverty is lower among the households that received remittances, the share of households that received remittances in national poverty is about 94 percent and those that did not receive has only 5 percent share in national poverty, suggesting that remittances will be very effective in poverty reduction if its inflow increases in the future.