PDP's NWC Saddened By Pre-Election Violence In Edo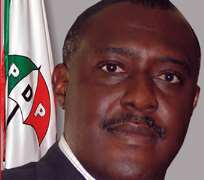 ABUJA, May 09, (THEWILL) - The National Working Committee of the Peoples Democratic Party (PDP) has expressed unhappiness with current political trends in Edo State, particularly with what it considers a dangerous descent to violence and resort to baseless accusations and foul language all in a bid to score cheap political points.
In a Wednesday release signed by Chief Olisa Metuh, the party's national publicity secretary, it expressed desire to clear the doubts in the minds of those who have been inundated with vile propaganda from the government of the Action Congress of Nigeria (ACN) in the state.
"The PDP, as a cardinal principle, condemns all forms of violence and can never be involved in murder to achieve its political goals. Our pedigree as a performing political party places us in good stead to succeed in any electoral contest in Nigeria. We, therefore, do not need to kill in order to succeed," the statement issued on behalf of the NWC said."
"While we sympathise with the government and people of Edo State over the unfortunate murder of the principal private secretary to the governor, Mr. Olaitan Oyerinde, we urge the Edo State governor to look beyond his obsession with wild accusations against his opponents and also consider the possibility of culprits within his set up."
PDP condemned the attitude of the ACN to "dishonour the memory of this gentleman" by cashing in on his death to drive its political campaigns.
"The PDP has absolutely nothing to gain from the murder of Mr. Oyerinde and it is only the ACN that stands to gain massive sympathy and public sentiments in this regard. Let us emphasise here that motive is always a factor in murder cases. Who stands to gain from this gruesome murder?
"It is unfortunate that the ACN seems to have ready-made suspects for every misfortune that befalls it. The pronouncements by Governor Oshiomhole, directly accusing the PDP and its leaders for this murder, are irresponsible and capable of jeopardising investigations by the law enforcement agencies."
The statement then joined the call by President Goodluck Jonathan for the Police and other security agencies to leave no stone unturned in fishing out the perpetrators of this dastardly act.
"We, however, urge politicians to refrain from masking their desperations with diversionary tactics," it said, adding that "no amount of blackmail, mudslinging and setups can deter us from pursuing our objective of a free, fair and untainted political campaign in Edo State."