EKWEREMADU: THE STORY OF GOLD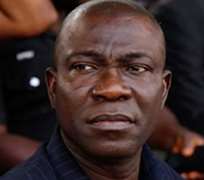 Politically speaking, Nigeria is at a cross road and the choicest of the citizenry have already embarked on periods of soul searching and reflections on how best to unbundle the existential problems afflicting the country. The realization of the fact that all is not well with Nigeria and the fact that some persons both in and out of government are indeed genuinely concerned about how to proffer workable solution to the mountain of problems confronting Nigeria is indeed a story of gold that should be a source of joy around the black world.
A major crisis of underdevelopment that confronts Nigeria is the corrupt nature of the nation's electoral system and the speed with which the compromised electoral process throws up a lot of persons into important political offices that they totally lack the competence and professional skills to implement the constitutional mandate of such important offices. But again, a discovery of the fact that there are still some persons in key political offices that are clothed with the requisite professional competency, charisma, zeal and will- power to deliver on their mandate is indeed a story of gold and an assurance that soon Nigeria will truly regain and reclaim her real position and worth in the international community.
Painfully, this beautiful story of gold in Nigeria is overshadowed by the overwhelming fact that too many persons who are today holding public offices do not merit those positions but assumed such important positions because of the dysfunctional electoral system and the presence of some corrupt- minded persons who are today Judges in the judiciary that have vowed to abuse their high offices and retain these 'crime-infested' set of political office holders whenever they are dragged before election petitions' Tribunal. This is sad.
A distinguished theologian and a priest of the Catholic Church in Abuja George Ehusanmi expressed his disgust at the present corrupt electoral process when he wrote thus; "The craze for power by those who should be regarded as "honorable 'members' and "Excellencies" smacks of a pertinent question; what is honorable or excellent in an election rigger, rogue, duper, deceiver who stole mandate by hook and crooks? Can a corrupt person make good laws or execute the will and aspiration of the people? Answer is No. dangerous trend in power pursuit portends that the people must resist this enslavement, wicked decimation of democratic values and rights of the people with the last drop of their strength, resources, and or blood. It calls for total onslaught against the election marauders and usurpers". Samuel Anayochukwu Eziokwu, the author of the beautiful book entitled 'good governance; theory and practice,' also alluded to the fact as encapsulated in George Ehusani's classical thought.
But out of the mountainous crisis of legitimacy that bedevils Nigeria's political firmament comes a story of gold by one Nigerian in the person of Senator Ike Ekweremadu, who is one of the few most versatile and experienced technocrats in government today. The story of Ekweremadu who marks his golden jubilee of his birth in May 2012 is truly a source of ongoing joy in the hearts of members of our generation and a sharp reminder that indeed all hope is not lost on Nigeria.
Ike Ekweremadu is one of the few articulate politicians in our contemporary time that understands how to define and name the issues that shape the political, economic and international growth and advancement of Nigeria.
Dan F. Hahn, the American political writer in his book; "Political Communication: Rhetoric, Government and citizens", revealed the obvious political facts that defining and naming the issues is critical to the practical advancement of any political entity.
Hahn wrote thus: "Every decade provides its own examples of the power of defining and naming in the world of politics. In the 1950s the Central concerns of the so-called "McCarthy era" swirled around the seemingly simple questions, "what is communism?" and "who is a communist"? The trouble was that the elastic definitions of McCarthy and his supporters allowed them to call anybody who ever had a communist friend a "pinko" or a "dupe" or "communist sympathizer", and anybody who ever attacked any belief of McCarthy and friends was thereby assumed to be in league with the communists".
Nigeria of the 21st century is troubled with the crippling challenges of state failure; insecurity; anarchy and unprecedented crime and also the question of fiscal federalism. Unfortunately, a majority of Nigerians that hold political offices today are concerned about mundane issues of promoting their selfish religious, ethnic and tribal political interest as against the public interest. However, in the wilderness of selfish political office holders, there are some persons that are adept at naming, defining and practically demonstrating their near-infinite faith in the unity, progress and advancement of Nigeria. The story of gold in this last issue is that such committed patriots abound in all ethnic and religious groups that make up the polity.
Aminu Waziri Tambuwal who today presides over as the speaker of the Federal House of Representatives is a committed national patriot who hails from Sokoto, in Northern Nigeria but keeps a good network of friends from all parts of the political spectrum of Nigeria irrespective of ethnic, religious or political affiliations.
Senator Bola Ahmed Tinubu, the erstwhile governor of Lagos State is also a good example of a Nigerian politician adept at naming and defining the fundamental issues that are targeted at practically transforming Nigeria. His political party the Action Congress of Nigeria that won in the South Western part of Nigeria in last year's election has already begun moves to achieve economic integration of the South West region, an idea championed by Bola Ahmed Tinubu, regarded as the single largest donor/financier of his political party.
Ike Ekweremadu who doubles as the speaker of the West African Parliament and the Deputy Senate President of Nigeria has of late raised pertinent issues on how to consolidate fiscal federalism and on how to grow Nigeria's economy. Although, as a civil society activist, I am unhappy with Senator Ike Ekweremadu for maintaining a dangerous distance from credible and genuine civil society and non-state actors in Nigeria, but I concede to the fact that in just fifty years of his existence, he has indeed made his mark and his consistency in pursuing those objectives that promote national unity, religious and inter-ethnic harmony and his commitment towards the empowerment of members of the underprivileged in his Enugu State home base, stand him out as a good man.
Born on May 12th 1962, Senator Ekweremadu was comprehensively educated as a lawyer from the reputable university of Nigeria, Nsukka and the Harvard University, Kennedy School of Government in the United States of America. Ekweremadu is a square peg in a square hole because apart from a successful and thriving practice as a lawyer, he also became a law teacher at the University of Nigeria, law faculty as associate lecturer from 1991 to 1997. Among the several distinguished public lectures he has delivered as Deputy Senate president is "Nigerian Federalism: A case for a Review", which he delivered at a World Stage at the York University, in Toronto, Canada. My key interest in the story of Senator Ekweremadu is his establishment of a foundation that specifically trains indigent students from his Enugu West Senatorial Zone as well as micro-credit to farmer groups in the zone. The promotion of twin goodness of educational and economic empowerment of the poorest of the poor is the best virtue that any political office holder can have because the essence of politics is rendering selfless service to the poor.
Written By Emmanuel Onwubiko

Disclaimer:

"The views/contents expressed in this article are the sole responsibility of

thewillnigeria.com

and do not necessarily reflect those of The Nigerian Voice. The Nigerian Voice will not be responsible or liable for any inaccurate or incorrect statements contained in this article."
Articles by thewillnigeria.com