CELEBRITY QUOTE: MY KIND OF MAN MUST BE TALL AND HANDSOME—ACTRESS NKEM IKE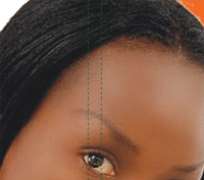 I have a boy friend if that is what you want to hear…yes I have a boy friend who loves me and I love him so much but I don't want it discussed.
Love has been treating me well.
My kind of man must be tall and handsome. You must also be caring and ready to pamper me because I like being pampered.
I am a kind of girl that doesn't like asking somebody (my man) for something. I expect my man to know my needs….my needs should be provided because I like being happy.
Some men are just insensitive to the needs of their women…I don't like such men because I like being happy always.