145 Nigerians Are Languishing In Togo Prisons, Says Minister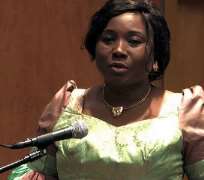 ABUJA, April 25, (THEWILL) - A total of 145 Nigerians comprising those already convicted and those awaiting trial are in Togo prisons, Minister of State for Foreign Affairs Prof. Viola Onwuliri has said.
Onwuliri made the disclosure to a stunned Federal House of Representatives on Wednesday during an interactive session with its committee on foreign affairs, on the plight of Nigerians in overseas prisons.
The Minister said that out of the 145 imprisoned in Togo, 60 of them have been convicted and are currently serving various jail terms while the remaining 85 are awaiting trial.
She admitted that although there are certain offences that cannot be transferred to Nigeria so that convicts can continue their sentences here in the country, the Nigerian embassy in Togo is intervening for the Togolese authorities to fast-track the prisoners' exchange agreement between the two countries.
She equally lamented the unavailability of funds to prosecute the interventional efforts of the country's foreign missions, a situation that leaves the ministry struggling to meet up with its financial obligations especially with the removal of N3 billion from the ministry's 2012 budget.
Earlier, the chairman of the Committee, Nnenna Elendu-Ukeje expressed displeasure over the slow response of the ministry to the condition of Nigerians in overseas prisons.
The Committee members, one after the other, expressed unhappiness with the treatment of the prisoners, especially as the ministry seemed not possess the relevant data to work with.
Ukeje reminded the ministry of the prison transfer agreement and other agreements especially with ECOWAS countries forbidding the imprisonment of a Nigerian for more than three months without trial.
She also recalled how Britain complained about the overpopulation of its prisons by Nigerians and expressed willingness to build more prisons in Nigeria for the offenders to complete their jail terms back home.
"I am a very depressed person," she said. "There are so many pending questions that we, as a committee, do not have answers to. From Togo, to China, India, UK, US, Libya, Spain, Malaysia, and so on, why is it impossible for us to have data on Nigerians in prisons in those countries?"
"We are supposed to show them that we care by visiting and engaging the respective missions to fast-track their trial and give them other consular assistance, but we don't. This attitude must change in line with our citizen diplomacy," she said added.