Programme on course to increase intake of midwives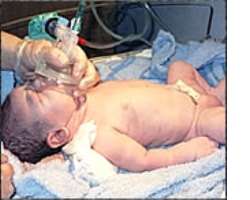 Mrs Gladys Fabian, Deputy Director in-charge of Human Resource Health Development (HRHD) of Ministry of Health on Wednesday said a national programme to train more midwives to improve on their acute shortage in the country was on course.
She said most of the midwifery training schools were being upgraded into diploma awarding institutions.
Mrs Fabian was speaking at the matriculation of the second batch of 75 students of Hohoe Midwifery College at Hohoe.
She said some midwifery schools that were closed down at Tarkwa and Tamale would be reactivated.
Mrs Fabian said students would sign an undertaking to serve in public institutions for a specific period to check the high rate of health professionals who desert their post in the country.
She explained that violation of such an undertaking would attract punitive measures including withholding of certificates.
Mrs Fabian said selection to the college was transparent and urged the students to justify their selection by taking their studies serious.
Reverend Veronica Darko, Registrar and Executive Officer of Nurses and Midwives Council of Ghana, urged them to always abide by the matriculation oath and live by its principles.
She said "a disciplined midwife is one who is decent, knowledgeable, skillful and clients and patients feel comfortable, secure and relaxed in her hands".
Miss Narkie Doku, Acting Principal of the College, said it was established in 1972 with 15 pioneering students to pursue a post basic or straight midwifery programme.
She noted that midwives were expected under the health sector reform to improve their skills to improve maternal and child health in the country.
Miss Doku mentioned inadequate classrooms, computer laboratories, offices, library, dormitories and means of transport, as some of the challenges facing the college.
She commended the Ministry of Health for awarding contracts to expand infrastructure at the college and appealed to financial institutions to extend their social responsibility programmes to cover equipment and cash donations to the college.
Miss Juliet Dede Kumah, Hohoe Municipal Director of Education, urged the students to study hard to justify the huge investments by government and their parents in their training.