FASHOLA NOT TRANSPARENT -OWOKONIRAN, EX-COMMISSIONER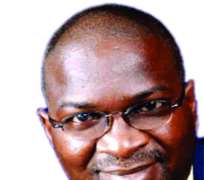 It is thumbs down for Governor Babatunde Raji Fashola of Lagos State as one of his former cabinet colleagues during the administration of Bola Tinubu scored him low and concluded that those hailing the governor are not objective in their assessment.
Rahman Owokoniran, former commissioner for Housing told Saturday Sun in this interview that the fact that Fashola is planting flowers and beautifying Lagos, does not qualify him as a successful governor who has performed wonders. Owokoniran believes that the administration of Fashola could have done more in the area of housing, health and education.
Owokoniran who was commissioner for Housing when Fashola was Chief of Staff in Tinubu's cabinet said people residing in Lagos are chasing the few available houses while the education system is deficient in many ways.
He also rated the administration of President Goodluck Jonathan, saying that the president has not been firm enough in some cases.
Excerpts:
As a former commissioner in Lagos State, how do you rate the performance of the governor of the state, Mr. Babatunde Fashola?
In some areas, he has done well. But in most areas, he has not done well at all. Going by the size and magnitude of the purse of Lagos, I think it is more deserving of better amenities, such as access to health facilities, public education and specifically, primary health. These are places where the Fashola government is far lagging behind.
Also, in terms of the housing need of the people, there is so much pressure; houses are not available and government is not doing anything about it. Therefore, rent is skyrocketing in Lagos. There are limited houses being chased by a few.
So in what area has Fashola done well?
He has done a good job in the area of the environment. The Lagos metropolis has really been improved upon. He has also done fairly well in road construction.
What of the debt profile of Lagos?
Unfortunately, our society has not been holding public office holders accountable. Otherwise, there would have been more transparency in the way people conduct themselves in public service. Too much money was allegedly spent. On what was the money spent? This will not be our agitation if only government will come forward and say, this is our expenditure and this is our reserve for a particular year. They tell us of 100 days in office and budget reading. I have never heard any celebration of actual performance of government at the end of the year saying this is how much was voted for this and this is how much we generated. We can then sit down and say this percentage of expenditure went into education, housing, health etc.
The way government dispenses itself to people made it difficult to access the performance of this government in terms of cost effectiveness. What they want us to know is what we can see. Fashola government is like the more you look, the less you see.
What you are saying is that Fashola is not running a transparent government.
From my point of view, the government is not transparent enough.
Why do you think it is so?
If only Fashola has the will, I don't see why he should not run a transparent government. I want to see a situation whereby he will not just kowtow to what he met on ground as governor. Somewhere along the line, he had the chance to clean the stable. He could have made a change the moment he took the mantle of leadership. He could have made himself transparent from that day. We are all witnesses to what (President Umaru Musa) Yar'Adua did when he declared his asset. I was expecting our governor to follow suit. But he didn't. He has not done that till today.
As one can see, you are definitely not one of his admirers.
Yes. I am not one of his admirers. I don't rate him too high. When people are rating, I am cautious because there must be a yardstick for rating people. For me, the yardstick is not there. That the governor is planting flowers all over the place, it means he has changed the face of Lagos?
How much are we generating in Lagos? How much is being expended and where is the money going? If Ogun State is not beautifying at the magnitude of Lagos, what is their revenue base? What are their priorities? If Ekiti State is not opening roads, perhaps it has to do with the opportunity that they have.
It is only a mad man who will have money and would not spend. Given the disposition, the kind of colossal sum the governor pronounced as being generated in Lagos on a yearly basis, I still find it unbelievable that a fraction of that money cannot be allocated on a yearly basis to housing and education in a way that public education could be as significant as it was when we were in public school in those days. The same goes for health. How much of the revenue is going for health services and which area is it being deployed. We should at a glance be able to determine what goes where. If we cannot determine all these, from my own background, it would be difficult for me to shout Halleluya on the performance of Fashola.
As a leader in the Peoples Democratic Party (PDP), can you also rate the performance of President Jonathan?
I have to say that the president has been slow and steady. He has not yet met the expectations of the people. Given the popular support he had when he came into government, you would have expected that the president would immediately start responding to the yearnings of the people who voted him into office. He came into office on a particular platform. He had his manifestoes. He probably got in there and found booby-traps which now reshaped his coming up with transformation agenda. It is good. But let him set the ball rolling. I know that government does not run fast. But I know that his term is running fast. Since he promised not to seek second term, he has one term to spend; he certainly wants to leave a legacy.
The removal of oil subsidy presented the President as a man who is uncaring about the plight of ordinary people.
I believe that the president understands the people and he is sensitive to the plight of the people. What I think went wrong was that the president was not fed with the truth. He was not correctly fed with the truth. The president needs to get to the bottom of issues. There is too much corruption and there is too much bureaucracy and many things are buried under the papers. Unless the president gets his bearing right, he will not be able to address some of these things. What were presented before the president were things they have to do. These are things done as part of transformation agenda. This fuel issue was considered to be a priority.
Former President Obasanjo gave the same reasons Jonathan is giving Nigerians when he increased the price of oil twice…
As I said, it appears the president has not done his homework well on the oil subsidy removal. He was only responding to what was given to him on paper. The fire-fighting approach at solving the oil subsidy removal would not have been the case. We all saw what happened to other countries that had crude oil, like us. There is no point for government to share the oil revenue the way they do. Even when we had excess crude after the budget was done, the governors mounted pressure on the president to start sharing the excess crude oil money. That is not right.
What is right is that the crude oil money should be invested in a trust that can generate employment opportunity, income opportunity for Nigerians. It should not be part of budgetary allocation. Dubai, as one of the United Arab Emirates, was able to perform wonders with their oil money. Why can't we do something of that nature? It could be investment into refineries, estate or our steel or even the education sector. The important thing is to put the money where it matters and not as a question of routine revenue opportunity for the Federal Government.
What do you say about the insecurity in the country today?
It is most unfortunate that Nigeria finds itself in the ugly situation it is today. Be that as it may, I think the buck still stops on the desk of Mr. President. I think he has to be a lot firmer than he is making us believe. When we watch him on TV addressing the issue of Boko Haram, he doesn't appear to have a clue to the solution. Also going by the everyday occurrences of bombing here and bombing there, gives the impression that our president is not in control and that is worrisome. There is a school of thought that says it has to do with al queda and others said it is the political arrangement that is not acceptable to some people. People are said to be hungry and angry. You know part of the north would be worse off than the south because there are limited commercial activities going on around there. People depend largely on government. If there is inactivity or low government activities, they feel the pinch more than people in the south. Look at the money going to the states. Why are they not responsive to the yearnings of the people there?