Stella Damasus Confirms Withdrawal From AGN Race Amidst Controversies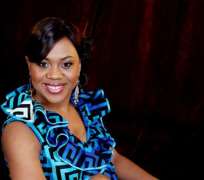 Report just reaching Nollywoodgists.com from a very reliable source confirms that sultry Nollywood actress, Stella Damasus has finally stepped down from next month's Actors' Guild of Nigeria (AGN) election race.
There have been multiple reports of her withdrawing from contesting for the post as the guild's Public Relations Officer (PRO), which have earlier been denied.
In a statement made available to Nollywoodgists.com a representative of her publicity firm, Square Image Associates, Stella confirmed that she is stepping down based on personal reasons.
The statement reads,
She remains a member of AGN and will continue to support the guild in her capacity.
She recently enrolled some members of the guild for free training at her arts academy, and that will be a continuous effort from her, whether she is an AGN executive or not."
You will recall that Stella made her intentions known to contest in AGN's election, which has been postponed three times. The election is now scheduled to hold between April 27 and 28 at a yet to be announced venue.
There have been rumour of a possible foul play by some members of the guild to rig the election. This is insinuated because the election is planned to hold very far away from Lagos State, where most actors are based in.