Women are not their own enemies-Abayage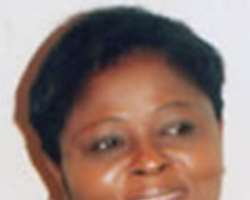 Madam Paulina Abayage, Upper East Regional Director of Department of Women, says it was society that frowned on women and their activities, and that women were not their own enemies, as a section of the population were trying to project.
She said when women wanted high positions, but failed to get them, the perception had been that they were their own enemies, and that when they got such positions, they would not respect their fellow women, including men.
Madam Abayage said this in an interview with this paper, after she had made a presentation on the topic; 'The importance of women's participation in decision-making,' during a regional consultative forum in Bolgatanga.
Organised by International Federation of Female Lawyers (FIDA)-Ghana, the programme was aimed at enhancing participants' (mainly women) knowledge on the importance of women in decision-making, highlighting on the gaps that currently existed between women and men, the challenges that women faced, and how to change the situation.
Madam Abayage cited Female Genital Mutilation (FGM), where women were the executors of the act, which had also been used against them, that they were their own enemies.
According to her, it was the society that said women were not supposed to occupy higher positions, saying; "right from the word go, it has always been like that, men are supposed to be up there. All over, men are the ones who take decisions, and society has come to accept it for a very long time, that men are supposed to be robust."
In her perspective, when a woman tried to climb to the top with her male counterparts, people would speak against her. The society has also perceived women to be timid, quiet and for indoors, not mingling with men.
Madam Abayage explained that women were performing the FGM, not because they were the people who initiated it, but because it was believed that if a man in an attempt to perform it, had his manhood erect, he would become impotent. To be on the safer side therefore, women were trained to do it.
The men took decisions on the FGM and the widowhood rites, after they had consulted the oracles, and claimed that these practices were good.
She, however, did not blame men for taking such decisions, but attributed them to ignorance, selfishness and men wanting to be in control of women and children, by imposing such decisions on them, without first seeking their views.
Madam Abayage suggested that society should now be looking at what had been done over the years, and good for the development of the society, improve upon it, while the outmoded norms and cultural practices were discarded.
"If we want a sustainable development in society, we must bring women on board. The society must also be educated on the need to get the women involved in the decision-making process, and fully involved in politics," she advocated.
"If we want this country to develop, and achieve all the goals and whatever we have set for ourselves, we can never do it with only the men at the top, and we cannot also do it with a few women at the top," she stressed.
Madam Abayage was categorical that though there was the need to get women to the top, they must be competent, capable and qualified to handle such top positions.
She was worried that the men dominated all the national, regional and even constituency positions of the various political parties in the country, except women's organisers.
She urged men to encourage women to take up such high positions.
Mr. David Atinga, Project Coordinator of FIDA-Ghana, Upper East Region, observed that many women were loosing interest in politics, due to the heated nature of political activities.
He said until women engaged in active politics, even benefits attributable to them and budgeted for, may actually not reach them.
Mr. Atinga said though women constituted more than 50% of the country's population, they held less than 20% of political power, and occupied only a small fraction of decision-making places in society.
He said the situation was more worrying, when viewed against the fact that majority of them could, and were qualified to be leaders.
The Regional Coordinator said women were not allowed to take part in decision-making, and even where they were given the chance, their contributions were carefully monitored to ensure they did not say anything contrary to that of the men.
Mr. Atinga contended that there were even men who forced their wives to belong to their political traditions, or else there would be no peace in the house.
He mentioned religion, culture, poverty, low education and fear, as some of the factors that were responsible for low female participation in politics.
It was to break these barriers that FIDA-Ghana, WiLDA-Ghana, The Hunger Project, Gender Centre and Coalition of Women in Governance, came together to organise the forum on the theme, "We know politics."