Nigerian movie producers are not celebrities but traders –Aremu Afolayan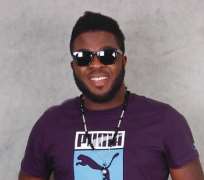 Popular actor, Aremu Afolayan, speaks with 'Nonye Ben-Nwankwo about his new movie and why people call him a gigolo
My new project
If you have to do a good production, you have to take your time so that you don't rush in and rush out again. I am confident about what I have done. The new movie, The Scores, is already in the cinemas. The movie will be premiered on March 29. People need to go to the cinemas and see if it is wrong or right. The movie is certainly not what we are used to seeing. This time, I have introduced a bit of gangster stuff. It will keep many people on their toes and make them laugh. It is really not a Yoruba movie because 90 per cent of it was produced in English and the remaining 10 per cent in Yoruba language. The likes of Saidi Balogun, Olumide Bakare, Eniola Olaniyan and Gabriel Afolayan are cast in the movie.
Challenges
I have two other works lined up for production. One is a low budget movie titled, Tom and Jerry. It is a comedy featuring only three actors. Then I have Cryptic Lamp. I was supposed to shoot Cryptic Lamp before The Score. But Cryptic Lamp is gulping too much money. I went to a telecommunications company to seek sponsorship for the movie. I took a proposal to them and they asked me to come and defend it. They even asked me to shoot a promo, which I did. But that was the end of the story. They don't even want to see me anymore. I don't see why corporate organisations in Nigeria do not want to help movie makers. How are we supposed to produce movies? These are the same people that will complain we don't do good movies. How are we supposed to turn out good movies when we don't have money? You can imagine how politicians talk to actors anyhow. They tell us to come and do campaigns for them and they tell us they will pay N500,000 and some of us prostrate before them and thank them. This is madness. I am the one that is supposed to give a politician money for his campaign. Celebrities sponsor campaigns for politicians abroad. But that is not the case here. Of course, I didn't campaign for anybody during the last general election. I was invited, but the money they offered was rubbish. I should collect the kind of money that I can invest on something and not the one that I can only use to buy a cell phone. We are not celebrities in Nigeria. We are just traders. We produce movies and give them to marketers who pay us what they like. Forget those of us that drive big cars. Ask them if they bought the cars with money realised from sale of the movies. It is our fans that feed us. We are all beggars. I own big cars, but I will still tell you that I don't have money. Fans help us. They call us and tell us they like our movie and ask us to send our bank account number. I sold my cars to produce my movie. I had four cars and they were valued at N18m. But I sold them for N2m each just to raise money to produce my film. It is so bad. I am talking about Yoruba actors specifically. I don't really know about the English genre. I know those ones are big boys and girls. Forget the Yoruba actors, we are all beggars.
The gigolo story
People say that I date older women. Well, it is true. But I don't date elderly women. These ladies may be older than me, but they are not elderly women. I know they are saying that I date older women who have money and dole it out to me. But look at me. If I date women who are older than me and they spend money on me, I should have like 10 of these women. I can't date them and they won't give me money. People will just say what they want to say. The story didn't even come from the public. The story came from my colleagues. They are only beefing. They just assume because I live in a clean house in Magodo (Lagos), I have good cars; obviously, society women should be the ones paying the bills. The truth of it is that I don't even like to woo women. I like people who love my films. I don't even know how to woo women. I don't want a woman to insult me. I keep to myself. Most of the women I meet are mature women. They can afford to come to me and tell me they like my movies. They will ask me to be their friend. Those are mature people. They are not small girls who will insult me. How can one woman give you N5m? I wish I have done what they said I did. I am not even bothered anymore. Thank God, some people now know the real me. They sit with me and they have come to realise that I don't even like women that much. I am not the kind of person that wants to sleep with a woman right away. All I want is to produce my films. That is my life. If I get good money from the movies I make, who will open his mouth and say old women give me money? But because they know we don't have money as actors, they say what they like. I date normal ladies. They don't even talk about me that much. Go and hear what they say about other guys.
Relationships
Right now, I don't have a girlfriend. I am not dating anybody. As you can see, I am living with my brother and sister in my house. The perception is that I am a bad boy, especially with ladies. But that is a lie. I don't even go out. I only go out when I have to go and sell my tickets. I stay at home and watch movies all day long. If I am tired, I go to the cinemas alone or with my male siblings. Nobody will get me depressed with the scandals they talk about me.
My relationship with Fathia Balogun and Toyin Aimakhu
I did not date Fathia Balogun. Toyin wasn't my friend when we met. I never knew her as an actress when we met. It was Fathia that introduced her to me. Fathia was my brother's wife. Saidi is my brother. Fathia invited me to her location in one of the movies she was producing. That was when I met Toyin and she became my friend. Then the problem came. This was many years ago. Toyin said a lot of things in the newspapers. My sister said I should not reply her. On a normal day, I wouldn't need to go to the papers to reply; I would just go to her one on one and ask her if she was normal. But I had a sister in Abuja who said she would disown me if I should respond to Toyin. People started spreading rumours. In fact, the issue that I date older women started with Fathia. They said I was sleeping with Fathia. But how could I? This world is wicked. But Toyin is one of my best friends now. Let me also make it clear to everybody now, I didn't sleep with Fathia Balogun. I can't even close my eyes and do it. I know I am not a saint and I will go to hell, but certainly I didn't sleep with Fathia.
The Afolayans
Certainly, one day, my brothers and I will appear together in a movie. In fact, Kunle played a role in Tom and Jerry. The three of us featured in the Cryptic Lamp. If they are planning to shoot their own movies and I don't fit into any role, they don't need to call me. There is no sentiment. If Kunle didn't fit into any role in my movie, I wouldn't have called him. We don't manage in filming. We try to make good movies. Most people also think I am successful because of my father's name, Ade Love. But I tell you, if Ade Love didn't exist, I would still have been known. I know I can never do anything else but films. If my father didn't make films, I am sure I would still have made them. That is all I know. My father's name obviously helped my career. I will not deny that. He didn't even want us to act. Maybe if he were alive, I wouldn't have been here now. I must tell you that sometimes, I envy my brother Kunle. He is doing very well. He meets the right people and he has the right connections. He meets those who influence his life positively. I want to meet such people some day. But this is his time. Nobody can take it from him. My time will certainly come one day, if I don't die. I didn't jump into this profession because Kunle was in it. I have always wanted to be an actor. I loved Aluwe. I loved his movies. He was actually the reason that I got involved acting.
Why I never had university education
My father married many wives. He had 22 children. How was he supposed to take care of all of them? He was only just famous at the time. My mother sent me to school. She wasn't working. My mother had tribal marks. She wasn't a 'hip hop' woman. She is from Oyo State. She would sell her clothes for Kunle and I and Shina so she could send us to school. Shina was the first graduate among the 22 children. Kunle worked in a bank and then I became a model before I got into the movies. I wish to go back to school though. But thank God I can express myself very well. My mother even forced me to go to school as far as I did. I didn't intend to be the black sheep of the family. My plan was to be very successful. Some day, I know endorsements will come. The fact that I have not had university education yet doesn't mean I can't make it in life. It doesn't mean I can't mix with the rich and famous. I will keep working hard. I will first have to go to a film school. I will go to the New York Academy and I come back. I just want to be a producer and an actor. After attending the film school, I will produce four hit movies. Then I will sit back, relax, go to evening lessons and then go to a university.