UCHE ELENDU TURNS MOVIE PRODUCER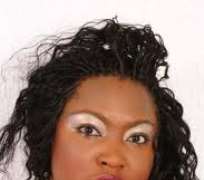 Beautiful actress cum singer Uche Elendu-Igweanyimba who just concluded her matrimony to Prince Ogochukwu Walter,a.k.a Prince Nku 1 has joined the clique of Nollywood actresses who have become movie producers.
She just concluded the shoot of her debut film entitled Too Deep on Sunday,March 11,2012 at Owerri Imo State.
Mrs. Igweanyimba who is acting the lead character in the movie is using high definition equipment in the production,as she is looking forward for the premiere later in the year.
Directed by Larry Zuka, a Best Director at Leap International Awards,Too Deep is story of vengeance surrounding the lead character Aisha(Uche Elendu) who insists on avenging the death of her parents.
With the use of slow poison,she starts eradicating the enemies who killed her quest to eliminate everybody in that family she gets caught up by the law.
Aside playing the lead role,the gifted actress who has been out of the scene for two years is working with star actors and actresses such as,Rita Edochie,Emeka Enyiocha,Maureen Solomon,Adaorah Ukoh,Uche Ogbodo,Jim Lawson,Sophia Tchidi Chikere,Kelly Akara and many others.
Before taking to singing and movie production,this dark skin cum Abia state born actress has played lead and sub-lead roles in movies like,Give It Up,Twilight Sisters,and many others.