Positive Economic Rating Excites Akwa Ibom Government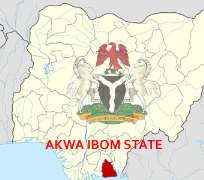 UYO, March 08, (THEWILL) - The recent B+ rating of the Akwa Ibom State economy by the Fitch Ratings, an international assessor of economy and finance, has generated excitement among members of the Akwa Ibom State government.
State Commissioner for Finance, Mr. Bassey Akpan disclosed this to journalists in Uyo, on Wednesday, saying that the rating shows the current positive outlook of the economy.
"We want to let you know that the government of Akwa Ibom State is very happy with this development, as such rating has further confirmed that the economy of the state is stable for investments," Akpan said, speaking through Mr. Nse Ekefre, the Permanent Secretary in the Ministry.
"With this rating, we are further strengthened that foreign investors who are interested in partnering Akwa Ibom will find the state profitable, especially considering the huge infrastructure that has been put up the economy."
In a letter to the Akwa Ibom government, Guido Bach, Senior Director and Committee Chairperson of Fitch Ratings had said that the ratings could be upgraded if budgetary performance remains strong, in line with its expectations, and if financial disclosure is improved.
Bach warned that weakening of budgetary performances beyond Fitch's expectations or a resurgence of local unrests undermining oil
revenue generation could lead to a revision of the outlook to 'stable' or a 'downgrade'; and urged the state government to continue prioritising projects that foster social and economic growth, and create job opportunities with projects such as airport, power, entertainment centre, a refinery and a seaport.
"As investment remains largely calibrated to budgetary surpluses, Fitch expects capital spending to be around N200 billion per annum over the medium term, moderating the deficit before debt variation to five percent," he wrote.