My Life in Ghana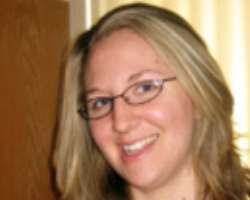 I anticipated accessing my foreign bank account would be easier. I communicated with my bank in the United States before I left for Ghana.
I knew my bank had a relationship with Barclays here.
I was told I could travel easily with a bankcard, so long as it had a VISA symbol.
My bank and travel consultants in the United States discouraged me from taking travelers' cheques, because of the recent rash of forgery.
I considered myself prepared, frankly over-prepared, to make it to the bank and withdraw money.
Unfortunately, my bank, the tour book, and travel consultants did not inform me that I could not just go to any Barclay's location in Accra. In the United States, so long as you have an ATM card, any bank can recognize it.
I thought it would be this easy, just like in the United States. I was wrong – my ignorance.
To clarify, I can go to any ATM and use my card to withdraw small sums of money.
However, in order to avoid paying fees over and over, I needed to withdraw more cash than the ATM will allow.
The person at the first Barclays was kind. She calmly explained I had to go to the main location of Barclays on High Street. She even told me how much the taxi ride should cost.
I got into a taxi and thought the taxi driver knew where he was going, when in reality he and I were both confused about where we were going.
Then I saw a Barclays and we stopped. I got out of the car and stood in the queue.
I got to the teller and he told me I was not at the main branch.
He was also very kind; he gave me very good walking directions to the main branch, about a 20 minute walk.
I got to the main branch and was told I was not in the right department. I had to go to a different door and look for the forex bureau. Poor signage complicated this matter.
Finally making my way to the forex bureau, I had to wait for my money to be sold over foreign exchange markets.
It seemed like an eternity to get my funds released. However, in reality the transaction probably only took a little less than a half-hour. I am glad I need to go to the bank infrequently while I am here.
Seriously though, if this is the most frustrating part of my trip, then I am doing very well as a whole.
The rest of my day was fine, in fact, after my frustrating outing, I was able to sit and drink tea and do nothing for two hours listening to the rain, without anyone questioning my idleness.
All the way in Ghana, I have been following the results of the Democratic primaries in the United States.
I am sure there are Ghanaians abroad that, as I am, are following their native country's primaries.
It is a big election year for both Ghana and the United States.
It took 2, 118 delegates to get the nomination, and at the time of this column Obama had secured 2,219.I got to work on Wednesday morning, and watched the Youtube video of Barrack Obama's "I will be the nominee speech."
He made the speech from St. Paul, Minnesota. My roommate from college lives in St. Paul and was at the rally. I was jealous for a moment that she was able to see the historic moment live, but then I remembered - I am in Ghana.I am in Ghana and able to watch videos from the United States on my laptop. Wow – technology.
So, I reflected on what this event means for America and the world.
Many refer to Obama as the first African-American nominee, but it is important to remember he is also the first bi-racial candidate, with a Kenyan father and a mother from Kansas.
He is relatively young, and many think he is a dynamic speaker.
On the plane flights to Ghana, many people asked me how I felt about the elections in my country.
Though I reserved my comments, I was continually told that many Europeans prefer Obama.
It was refreshing to hear this, in the wake of anti-American sentiment around the world.
When I got to Ghana, I was also able to listen to some Ghanaians excited about the prospect of Obama getting the nomination.
I smiled when I saw the Ghanaian music video rapping about Obama on television.
In any case, it appears that not only Americans are proud of this accomplishment, but people around the world.
Now Obama will go head-to-head with Republican John McCain.
He will have to choose a vice president. He will publicly debate the issues. There will be campaign ads. The media will play both candidates against each other, and dirty laundry will be aired.
It is a long way to go before November, but Tuesday night was quite the accomplishment for Obama and his supporters.